True tales from an austere kingdom – the Disability in work act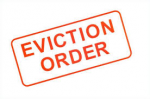 Wed, 15 Oct 2014
For once the government's austerity measures have hit the very people they were meant to help – the hard-working middle classes.
And what caused this unjust hardship, you ask? None other than the well-intentioned Disability in Work Act, which had the noble aim of increase the number of sick and disabled people in work by setting a maximum wage of a penny a day for any person of poor and shoddy health.
The Act was expected to offer much-needed help to the weak, sick and disabled by allowing them to compete with fully fit workers by means of a lower wage.  The Act passed smoothly through parliament, thanks in part to the silence of the once-noisy good-deeds sector, due to the Charity of Silence Act, which banned charitable organisations from criticising the government.
Alas, though, what appeared at the time to a perfectly sensible intervention has had totally unforeseen consequences. Sir David Barker MP, one of the main advocates for the legislation, is the main employer in our town, owning the two large mills which dominate the landscape. An astute businessman, he spotted an opportunity to make money. Two weeks ago, the day after the Act was passed, he held a health inspection of the entire workforces in both his factories, and declared that all four thousand of his employees were disabled, and consequently cut their wages, albeit to the maximum sum allowed, of a penny a day apiece.
Now, whilst I'm sure you'll agree that this was a clever measure and that Sir David is rightfully enjoying the fruits of his money-saving action, a number of local businessmen have been unfairly hit by this piece of fiscal brilliance, myself included.
A large proportion of my tenants suddenly stopped paying rent, claiming that they 'no longer had enough money to live'. More likely it is some radical rent-strike protest encouraged by the trade unions and associated criminals, and as ever it is people like me that suffer from this militant radicalism.  I rely solely on rental income and interest from my father's legacy, and the loss of rent from several dozen families simultaneously put me in the embarrassing position of not being able to pay my gambling debts.
Worst still, I actually had to spend money, in order to enforce their evictions. With over a dozen properties and nearly fifty families in need of eviction, I was forced to employ a gang of dubious types that a certain Mr Wild directed me towards – all enormous, muscular thugs, at least half of whom are officially residing in Australia, and all of whom have criminal records far longer than any sentence they might contrive to write. The end result, I have rid myself of all my problem tenants, but at a net loss of a full English pound per head for Wild's gang of thugs.
Luckily, common sense eventually prevailed. Encouraged by Sir David, a number of local businessmen, myself included, wrote a strongly-worded letter to the Minister for Austerity, outlining the problem caused by defaulting tenants and asking for immediate action, which, to give it credit, the government duly delivered.
An Emergency Measures for Housing Bill commited a sum of money to all landlords inconvenienced by defaulting tenants. The action was funded by a cut to support for sick and disabled people, which I believed much overdue – thanks to the government's measures there is simply no excuse for them not to be working – it is time to take away the crippling hand of the nanny state and let the cripples walk again.
My friend William Trespan, who like myself relies heavily on rental income, devised a way of taking full advantage of this generous intervention – he sub-divided all of his rental properties, thus charging the government for 250 defaulting tenancies instead of 125.
Those who criticise capitalism would struggle to deny that it inspires what can only be described as ingenious innovations from the likes of Mr Trespan, an innovation I quickly copied, using the same criminal gang I had used for the evictions to erect something akin to walls in all of my properties, I say something akin to walls as none of my employees had any building skills nor experience and the resulting structures would fall short of the dictionary definition of the word wall, although clearly wall-like intentions were there.
Of course, the walls could come tumbling down at any moment, but this is the true genius of the plan. Nobody would now live in my properties, as they are too small and too dangerous – thus the government will keep giving me money for the properties and I won't have to deal with the inconvenience of tenants who always complain about sanitation, noise and other nonsense, rarely pay their rent and generally make such a fuss.
In these dark, difficult times, it's pleasant to be able to report a happy ending to this tale.