Social Media Fail

Image: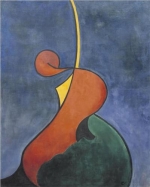 Fri, 18 Dec 2020
It was good to escape the cold of London. The pandemic over, she'd been torn at leaving her husband of one year alone, but she had agonised not more than a nano-second before accepting. 
He'd been away influencing on his own, now it was her turn. Her fans demanded it and the Islands of Mauritius awaited. Now, in Paris awaiting a connecting flight, it was if she were single again. 
The woman in the mirror looked back with a frown. OMG!!! I'm twenty-five!!! I'm soooo old!!!!
Quickly replacing the frown with her practised and famously bright smile, she posed, took a snap of herself on her phone, studied the result, used her beauty app to refresh her appearance, tapped out a few words, and hit send. Immediately the 'likes' started flooding in, the woman in the mirror lost her frown. 
Confidence restored, she exited the airport washroom (executive class of course) and into the premier class lounge area. The airline, of course, couldn't do enough for her and her millions of social media followers, everything was made available to her. She could feel and see the admiring smiles of those that watched her walk elegantly towards her seat. One or two even took pictures of her on their phones. 
But one man in particular held her attention. Glancing towards him as she walked past, she noted his strong features, the full lips, the expensive clothes. He didn't catch her look, his eyes  busy feeding upon her body. She felt that addictive tingle that made her swing her hips just that little bit more.
Immediately the inner debate in her head started.
'What the Hell are you doing?' 'You're flirting!' 'You're a married woman for God's sake!' 'Why on Earth did you do that?' She closed her eyes for a second, trying to control her wayward body, but her hips ignored her and swung rebelliously. She eventually reached her seat and sat down. And crossed her legs. Slowly, provocatively.
'You're doing it again! I can't believe it! Jesus! You're such a complete tart!' She opened her book. It was the damned books fault she decided. Even so, she still let her dress ride that little bit higher on her thigh. The desire to look beyond the books page, to see if he was still watching, was painful. But she knew he was. She could feel his eyes devouring her.
'Don't even think about it!' Her inner voice screamed again. But she did.
They were on a long haul flight, any stop-over flirtation was a result of boredom and would end in tears, her mind admonished her. It was just a little game, she countered. Nothing would come of it, no harm done, no rampant mile-high exploits, no grand romance. She wasn't stupid. 
Paul's hand slid along her smooth thigh. Tentatively, almost secretly, he began testing her resolve. His touch sent ripples of electricity sparking through her and she trembled. Mistaking her reaction, he stopped, uncertain. She leaned into him, sensing his doubt, offering herself, her heart fluttering wildly. She wanted this. Wanted it more than anything in the world.
"Oh Paul," she breathed into his ear, "you don't know what you're doing to me …" And she kissed him, softly at first, then with all the pent-up hunger of her long denied desire.
She crossed her legs again, this time pulling her skirt back to a more appropriate position. It was the books fault. She'd read those same lines three times now, they were at the top of the page, just below where he was sitting across from her. It wasn't even a particularly good book. A period bodice ripper. All heaving breasts and desperate fumbling. She saw he was looking at some papers and took the chance to study him over the edge of her book. Mid-twenties, she decided. Maybe thirty. Nice body. With that calm look of confidence that came only with success. Very, very nice body.
'Damn!' She screamed in her head as she quickly broke the sudden eye contact and stared angrily at the words in her book. 
'He caught me checking him out!' 'Idiot!' 'Now he'll come over!' The thought both scared and excited her. 'He's coming over! Play it cool! Don't be an idiot!' 
Her peripheral vision started to fill with his body as he drew closer as she furiously re-read the same lines again. 
"Oh James," she breathed into his ear, "You don't know what you're doing to me …" And she kissed him, softly at first, then …"
"Hello"
His voice was warm, low, unaccented, educated and seductive. She instantly liked him.
'All that from just 'hello?' her mind laughed at her.
She looked up, coolly, trying to look slightly distracted as though she had been deep into the books story line. She tilted her head and raised her eyebrows, not daring to speak.
"I'm sorry, I don't mean to disturb your reading," he said, softly, in a way that made her heart leap, "but, may I sit here...?"
"Oh! Of course, yes, please, take a seat, I'm not traveling with anyone."
'Why did you say that, you idiot!' Her mind immediately screamed at her.'Now you're sounding desperate and pathetic!'
"I mean, help yourself," she stammered. "To the seat."
'Oh, excellent! Now just jump in the hole you've dug yourself, you might as well have ripped your clothes off and screamed "take me now"'
She could feel her facing starting to burn as she began to re-read the same lines for the fifth time.
"Oh James," she breathed into his ear, " you …"
"Good book?"
"Erm, well, not really that good …" she began to say, but he interrupted her.
"Listen, I'm sorry, but I have to tell you something …"
Her heart leapt again. She had to stop him before this went too far.
"No, I'm sorry," she said, quickly raising her left hand in front of his face, "I'm married."
That stopped him dead. She felt immediate disappointment. 'Well done!' her mind gloated, 'you know it's for the best!'
She watched him as he blinked a couple of times in confusion, then, he once again moved closer, whispering in her ear.
"No, I mean, I watched you walk past … erm, after you left the toilets, to return to your seat …" he paused, his confidence evaporating.
"Yes?" she prompted, surprised at his sudden bashfulness.
"Well, it's just that …" he shrugged in resignation and moved a little closer, lowering his voice more as he spoke to her.
She didn't reply to his words as a sudden raging heat rose up from her chest, rushing up along her neck to settle in a glaring hot flush on her cheeks.
"I couldn't let you leave your chair again," he said, in embarrassment. "I mean, I had to tell you … you do understand?"
"Yes … yes, erm, thank you."
"Well, enjoy your book, won't you?"
She didn't answer him as he got up and returned to where he had been sitting. She noticed a little girl, perhaps eight years old, watching her carefully from not far away. She was trying desperately not to giggle. Her mother pulled her hand sharply to stop her. Other people, she now noticed, were carefully avoided eye contact.
'Oh God …' she groaned.
Then, as casually as the situation would allow, she reached behind her. It was too awful. He hadn't been devouring her with his eyes at all... At least not in the way she'd imagined. She felt as if her face could have warmed the winter air of London as she found her skirt, just as he's said, trapped high inside the top of her knickers along with a trail of trapped toilet tissue leading all the way back to the washroom. She could hear her phone buzzing angrily in her bag as the 'likes' were pouring in...