Ancient stone ruins in South Africa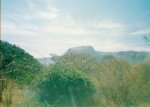 Sun, 28 Aug 2022
3 likes
In Mpumalanga South Africa there are stone ruins, walls no one knows what their purpose was but which must have taken terrific effort and very long to build all smoothed away by hundreds or thousands of years. A mystery. Thousands of rocks all rounded and igneous and alluvial stone ruins near rivers in valleys and on mountainsides. These ruins are widespread in the province that was previously Eastern Transvaal, of ages ago civilisation long lost.
There is a very valuable discovery "The cradle of mankind" famous excavations a world heritage site not very far from here actually less than a hundred kilometres from Pretoria but those fossils are very much older still and of very early hominids and their ancestors. The public may go there and see the the discoveries fossils and caves but not the newest finds of course they are still working.
Elsewhere in the world and in Europe too there are old walls for keeping in animals and there are immensely impressive structures as Hadrian's wall and the great wall of China built mostly for the purpose of war and defence. Commonly found in Mpumalanga these walls are of ages ago perhaps of civilisations long lost in Africa similar to the Zimbabwe ruins which are much more spectacular.
The Farm
These let's call them kraals (cattle corrals) I describe are impressive they are very large and there are many of them they are just stone walls large boulders packed fitted loosely together some walls higher than others up to above chest height and as broad. It's a mystery how they came there and why. I guess it must be either for cattle or such or some stronghold for defence and primitive battles.
The farm belonged to my grandparents it is in a trust now. The road there is terrible you can't go in an ordinary motor vehicle you must have a Landrover or other 4x4 with good high road clearance and it's rough going still.
A pleasant climate there is enough rainfall but sometimes seasons of drought with occasional veld fires. A beautiful standing stream running clean water and also much wildlife again these days. On the escarpment lowveld bush most of it completely undisturbed the farm is part of a wild conservatory now. The farm itself is not so big.
A family member has been studying wild animal behaviour with hidden cameras, also catching and ringing birds for establishing local population and patterns of migration as well as and especially photographing insects, collaborated as comprehensive published academic work and serious formal research.
The beautiful Transvaal Drakensberg forms a large valley surrounded by mountains and clean air clear skies you can see the stars at night. A valley lowveld bush a paradise one can live off the land.
Stone age communities
The age old stone kraals or forts must be of iron but more probably stone age communities. There are many it is still a mystery, on our farm there are also. The walls are of many big stones stacked and fit together and the ruins lasted well I don't know if they have been dated and perhaps are not that old.
It must have been humans perhaps very early ancestors. The walls are crude and could feasibly have been built by any hominids. They are there, glaring, monuments to a civilization a lost and primitive people.
Traditionally cattle is a large part of community life and commonly used for trade, cattle was probably kept by such very early inhabitants too. Historically they have been an important part of society as wealth and used as a form of currency. However if these were only kraals there must have been a lot of cattle, altogether thousands and thousands of them.
I picked up what could be a worked a man made stone knife or axe there that must be stone age. We have stone grinding bowls too, hollowed out and with a round stone used for grinding grain and mealies. It is altogether fascinating I think it would be worthwhile to do research some reading and field work.
The most interesting thing to me is how many of these structures there are they must be hundreds altogether it is fascinating they were clearly designed they were planned and built.
Built Stone Structures
The walls may also be of ancient stone forts in primitive battles or for religious use as temples or such but they don't really quite look like that but even to keep cattle on that kind of scale seems to be rather strange. No-one knows for sure. A typical kraal would not be fifty by fifty to a hundred by a hundred metres it's just as too big and too much work and must be built for another reason.
Enormous boulders very large heavy rocks must have been very hard to move too much for one man they are too large too heavy. There has not been enough research done just for one structure already you would need a great amount of labour and years and years of time and some way of moving these rocks. One man cannot pick up such a boulder it could take a few men just for one and a great amount of time is needed building these structures and fitting the stones like that like a puzzle. They appear unworked.
Some of these stone structures are built near riverbanks and even on steep mountain slopes or as far as above kranse (cliffs) which of course would be easier to defend since the perimeter could be smaller but must be very hard to build.
I don't know how much formal research has been done on these structures I've heard some theories some weird and wonderful like these people came from India and they left later looks like people take the stories seriously there are even books. Others are even more fantastic like that they are of religious nature as temples and of aliens like the typical stories such as from Von Daniken however they certainly are highly unlikely.
The Stone Tool
The stone tool we found must be of those same hominids, actually it doesn't look that impressive. The stone is rounded and is of smooth alluvial rock. It was found in ruins near a river. It fits perfectly snug in your hand and balanced well the size and shape is ideal we thought it must be stone age implement.
There are a few distinct clear evenly serrated chips made with flint and believed to be for a cutting edge such as a knife. It was worked with flint there is a lot of quarts there.
The sides of the chips and edge must have been sharper and would have been worn and smoothed with use as a tool and weather and exposure or even simply by other possible physical movement as from later people, and especially if it has been there in the open for a very long time.
What really makes me believe it is a stone tool is where it was found, that is in these ruins, otherwise I would perhaps have doubted more but it definitely didn't happen by itself and it's not coincidence.
Thus we have found a stone knife or an axe perhaps even with a wooden handle tied with "raw-hide string" it looks as it could be it has the size and shape. Perhaps we can make some more such discoveries this archaeology is very exciting.
~
In conclusion I am not aware of any comprehensive project or any serious systematic study and academic research formally published. I don't know of this kind of age old large settlements elsewhere in South Africa. Apart from the walls themselves there seems to be no evidence of inhabitants the history is unknown. Apparently they came from nowhere, settled the land and destroying all evidence disappeared.