My gals call me Sweet Dick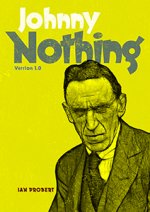 Mon, 15 Jun 2015
At ten o'clock on the morning of 7 March 1989, wearing the first suit I had ever purchased in my life, I began my new career as the boxing correspondent of the Sunday Sport. My responsibility was to provide boxing-related features of an appropriate length and atheistic quality to nestle comfortably between advertisements for 0898 numbers, baldness remedies and battery operated sexual implements that the Sunday Sport's proprietor, one David Sullivan, elected to adorn his newspaper with.
Soon I was introduced to my fellow reporters in the sports department and given a short lesson in the newspaper's journalistic etiquette:
"At the Sunday Sport," I was told by a Northern accent that was destined to become gratingly familiar to me, "we don't use commas, we don't use semi-colons, all our paragraphs are one sentence long, we use lots of exclamation marks and we like lots of capital letters."
Or, in other words:
We DON'T use commas!
We DON'T use semi-colons!
All our PARAGRAPHS are one sentence long!
We use LOTS of exclamation marks!!!!!
AND we like lots of CAPITAL LETTERS!
"What's happenin' in boxing this week?" was the first question that the Northern Accent asked me that morning after we had finished my Sunday Sport grammar lesson.
"Nothing much, really," I shrugged, it being a relatively quiet week in the world of boxing – no major fights, no minor controversies, no real stories floating about on which I could cut my 'journalistic' teeth. "There's a heavyweight named Derrick Williams fighting soon but that's about it."
"What's he like?"
"He's not bad," I replied, "probably good enough to fight for the British title one day."
"Give him a ring, then," said The Northern Accent. "See if you can get him to say something interesting."
I called Williams' number and a sleepy voice with just a hint of Jamaican answered.
Derrick "Sweet D" Williams lived in a council flat in Hackney. He was an impressive physical specimen: standing some 6'4" tall and weighing over fifteen stone; in a dark alleyway he would definitely be one to avoid. He was actually a very gentle man, politely spoken and friendly to anyone who came near him. So few reporters bothered to talk to him, however, that he immediately recognised my voice.
"Hi, Derrick," I called down the telephone. "How's the preparation for your next fight going?"
"Good," he replied. "Yeah – good."
"Listen, Derrick the Sunday Sport want to do a feature on you for Sunday's paper – would you mind if I asked a few questions?"
"Sure – go ahead."
"Okay – let's start by asking you the name of your next opponent?"
"I dunno, my manager hasn't told me his name yet."
"Oh, right. What about after this fight – who are you looking to fight in the future? Mason? Bruno?"
"Yeah, I'm gonna be fighting those guys sooner or later."
"Do you think that you could beat them?"
"Yeah – I'll beat anybody that they put in front of me. Mason… Bruno…"
"What about Mike Tyson?"
"Yeah, I could beat Tyson. No problem."
This line of questioning continued unabated for several minutes. Until it began to dawn on me why most reporters steered clear of Williams in favour of more compelling quarry. It was, however, my first day in a new job and, naturally, I wanted to come up with something that would impress my employers. In desperation I tried another approach: I would simply keep Williams talking, make him relax: get him to speak about anything in the hope that something vaguely printable might emerge. "What about fans?" I asked. "Do you have a large following?"
"Yeah," answered Williams, suddenly growing more animated. "I have hundreds of fans – I get girls queuing up outside the dressing room after my fights."
This apparently innocent comment, I was soon to learn, was to be a BIG mistake for Derrick 'Sweet D' Williams and myself in more ways than one.
"What d'e say?" said the Northern Accent when I finally got off the 'phone.
"Not a lot, I'm afraid," I replied. "He doesn't know who he's fighting next and didn't have anything remotely interesting to say."
The Northern Accent frowned; his nostrils flared and he eyed me with a look of deep suspicion. "Do us a favour, will you?" he announced. "Type out what he said and let us have a look at it."
With a shrug I followed my instructions and turned my attention to the battered old manual typewriter that sat gathering dust at my newly-appointed desk. About twenty minutes later I handed a transcript of my interview with Derrick 'Sweet D' Williams to The Northern Accent.
It was not long before I felt an urgent tapping at my shoulder.
"This stuff is dynamite!" exclaimed The Northern Accent, visibly shaking with excitement. "You've got to get him on the phone again!"
The Northern Accent drew closer to me and spoke again. This time his voice was almost a whisper. "Ask him if he ever sleeps with any of his fans," he said conspiratorially.
I looked at my watch. It was 11.15 am. I had been working in my new job for just seventy-five minutes and already here I was faced with my first moral dilemma. "I can't do that," I stuttered awkwardly.
"Why not?" asked the Northern Accent.
"Because it's…" I searched my mind and tried to procure an answer to this question. "Because it's got nothing to do with boxing," I said blandly.
"What do you mean it's got nothing to do with boxing? Of course its about boxing. It's boxing news isn't it?"
I quickly concluded that there were two ways in which I could react to this statement. I could do what the Northern Accent demanded, get back on the phone and ask Williams about his sexual habits, or I could stand up in front of the whole office and tell my sports editor to go fuck himself. But I needed the moeny and did the dishonourable thing. And even as I was picking up the phone and pressing redial, my mind was already seeking hasty justifications for my forthcoming actions. However, before I could find the excuse that would exonerate my sins the voice of Derrick 'Sweet D" Williams could be heard once more.
"Yeah. Hello," he said.
"Hi Derrick – it's Ian," I declared jauntily.
"Hello again."
"Listen Derrick, we've been talking in the office about the piece I'm doing about you and I need to ask a few more questions."
"No problem," replied the boxer, obviously feeling flattered that a boxing writer working on a national newspaper had called him twice in one morning.
"It's that bit you mentioned about your fans," I continued.
"What about them?" asked Derrick.
"You did say that most of them were female?"
"Yeah – that's right."
"Would you mind if I asked you a question?"
"What sort of question?"
"It's nothing really," I lied. "It's just that my sports editor would like to know if you ever end up in bed with any of your fans."
"What's he want to know that for?"
"Well, he just feels that our story on you would have more impact if we could tell everyone how popular you are."
"Oh, right."
"So do you?"
"What?"
"Ever sleep with any of your fans?"
"Yeah – now and then."
It was not the kind of conversation that I'd anticipated holding in my new career, I could feel my face redden and the anxious silences that followed this staccato line of inquiry were even beginning to unsettle Derrick Williams. I decided to hang up as quickly as possible.
"Okay Derrick," I said hastily. "I think I've got everything I need – good luck with your fight."
I put the phone down and caught my breath. "What d'e say?" said the Northern Accent as I slumped into my chair and attempted to regain some dignity. "Did you get him to say that he beds his fans?"
"Yes," I said weakly. "I got him to say it."
"Fantastic!" said the other man as a broad smile spread over his features. "Type out the quotes and let us see them."
It was over an hour before I saw the Northern Accent again. This time he made his way to my desk holding the transcript of my second interview with Derrick 'Sweet D' Williams; there was a heavy frown on his face.
"I've been talking to the editor," he explained. "We both think these quotes aren't bad but they're just not good enough to go really big on."
"But I got him to say that he sleeps with his fans," I spluttered. "Surely that's enough?"
"Not quite," said the Northern Accent. "We want you to call him back and ask him if they ever suck his dick."
For a moment I thought I'd misheard The Northern Accent. By the tone of his voice he could have been telling me to call Williams back and ask him if he ever flossed his teeth. He spoke the sentence like it was the most natural thing in the world.
"You're kidding!" was my numb response.
The other man shook his head slowly. "No, I'm not kidding," he said, "go on – give him a ring and ask him."
"I can't do that!" I protested.
"Why not?" said The Northern Accent.
"I can't do that!" I repeated stubbornly, hunching my shoulders. "I just can't."
"Course, you can – its not going to do any harm is it?"
"But what has it got to do with boxing?"
"It's a story innit? Everything's a story."
One more I considered the situation and those same two options immediately sprang to mind: Stay or go. Stay or go. Should I stay or should I go? I knew what the moral thing to do was but I had already discovered my price: it had taken less than a morning at the Sunday Sport for me to realise that I wanted the job – in particular, the salary that came with it – much more than I valued any principles I'd imagined I possessed. I rang Derrick 'Sweet D' Williams for the third time.
"Another question for you, Derrick, I'm afraid," I said nervously.
"Yeah. What?"
I cleared my throat: "Remember when you told me that you occasionally slept with your fans?"
"Yeah."
"Well the sports editor… Well, he wants me to ask you a bit of a personal question about them."
There was a silence.
"Are you still there, Derrick?"
"Yeah."
"He wants me to ask you if these girls, well, if these girls ever perform oral sex on you."
"Oral sex?"
"Yes, you know… oral sex."
"You mean blow jobs?"
"Well, yes – I suppose I do, actually."
"Do they ever give me blow jobs? Is that what you're asking?"
"Yes, that's right."
"Yeah, they do sometimes."
Once again there was a silence as I tried to take in what had just happened. What did Derrick Williams think he was doing? Didn't he realise that he'd just admitted to an almost complete stranger that he allowed his fans to perform fellatio on him after fights? Was he mad? Did he have some kind of death wish?
"Are you sure about that, Derrick?" I asked.
"Yeah," he replied, "they give me blow jobs."
Then for a few moments Derrick Williams seemed to lose all sense of reason. His voice raised in pitch and his words became more urgent, there was no stopping the boxer as he proceeded to provide graphic detail about his amorous extra-curricular activities. Williams left nothing to the imagination; frequency, duration, size of – no aspect of his love-life remained untouched. When his soliloquy was finally over I felt that I knew more about Derrick 'Sweet D' Williams than I'd ever wanted to know about any man.
By the time that I had said my goodbyes and put the telephone down on Williams, the Northern Accent was already standing at my shoulder. As I turned to face him, his hands were shaking in anticipation. "What de say?" he asked again.
I looked down at my feet as I answered the question. "Don't worry," I mumbled in defeat. "He said what you wanted him to say."
"Did he?" chortled the Northern Accent, his face lighting up like a magnesium flare. "Did he really say that his fans suck his dick?"
"Yes."
"Honestly?"
"Yes."
"Let me hear the tape!"
I wound back the cassette and replayed the part of the conversation that the Northern Accent wanted to hear.
"My God!" exclaimed the other man. "He really did say it! Hold on a minute!"
With that The Northern Accent sailed off in the direction of the editor's office and disappeared for about half an hour or so. When he finally returned he grasped my hand in his and shook it firmly. He was smiling as he told me: "Me and the editor think your story's superb!" he gushed. "You've done a great day's work!"
It was lunchtime and I'd seldom been so confused in my life.
By the time that Sunday's paper came out, the publication, I might add, which contained my inaugural efforts as a professional tabloid sports journalist, I had almost forgotten that awkward and bizarre Monday morning. However, when I turned to the back pages and found my story nestling among a menagerie of pink nipples, I was forced to take in a deep gulp of air. Set in 120pt lettering that dominated a whole page was the headline: 'My gals call me Sweet Dick!"
Beneath a photograph of Derrick 'Sweet D' Williams was a picture of myself and the words: "Exclusive report from Ian 'The Truth' Probert". Such was my debut as a boxing writer – it had taken me less than a week to become the lowest of gutter journalists.
Back in the office on Monday, it was not long before the telephone rang and I once again heard the voice of Derrick Williams. This was the part that I'd been particularly dreading. How was I possibly going to defend my betrayal? All that Williams had wanted was to see his name in the paper and I – along with a little help from The Northern Accent – had turned him into the laughing stock. He wasn't going to be happy about it.
"Hi Derrick," I said timidly, "did you see the paper on Sunday?"
"Yeah," he replied.
"What did you think?" I asked.
"I thought it was a good article."
Now, once again, it was my turn to be lost for words.
"Still there, Ian?" asked Derrick Williams.
"Yes. You mean you liked the article?"
"Yeah. It was good – all my friends liked it."
"Really?"
"Yeah."
Then Derrick Williams said something that was infinitely worse than any of the howls of outrage, unprintable curses or threats to my personal safety that I'd been expecting from him. "The only person that didn't like it was my mum," he muttered softly. "I showed it to her and she got all upset about it."