Post mortem results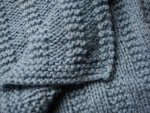 Wed, 26 Aug 2015
Post mortem results
lie in a brown Please do not bend envelope
 with the old address and our separate surnames written
in different coloured ink        yours black.        Mine blue
     the results do not say much really, don't offer any
–ok so that was the reason and with that comes a resolution
the resolution (someone said) is that there is no resolution
      I had waited to hear of some strange defect or illness
or some disease that would (someone else said) mean that
you were better off         not            being.            Here 
      the nothingness of it all, the blankness of the page
of the results, gave no relief to that image which kept
replaying in my head, replays even now. Can't look at
       that last photo, the very last square photo; your
head wrapped in a white bandage, slit eyes shut, your face
puffy, purple, blue, tiny. Our photo at your side. A Teddy.
       Had it been worth the wait, the wait for the results?
The -I can't say it- the cutting the examining, the wrapping you
back up to look like a mummy. No.    
       Just one of those things, Dr Nobody had said sliding
the brown envelope across her desk to me; the cord was
wrapped around six times but that happened after. After.