reflections and miscellany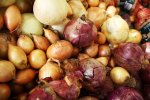 Tue, 26 Jul 2016
When I was 18 my friends and I garnered some local notoriety for destroying a wooden bench in a churchyard for firewood. We were sleeping outside in an old castle (Bramber Castle – just earthworks really, with some chunks of wall and whatnot) without gear. I remember stamping through the seat in Converse and it shattered like an old man's wrists. Once the bench had burnt, which it did as easily as driftwood as it was incredibly old, we returned to the church and tore a few fence panels out of the earth and burnt them as well. We were wilful atheists and at the time had tried to imbue some deeper meaning or philosophical import upon our acts of vandalism, but in truth it was rebellion only in the most general sense, and we had just wanted to keep warm. We theorised it into significance after the event over swigged port wine, to appease the fragmented guilt we probably felt for our efforts. It was reported in the local press in a way that suggested some kind of cult practices or Satanism at work, but fortunately the baying mob that comprised the fiercely religious local population didn't find out who'd done it or they'd have no doubt destroyed us, in a way that only the spiritual think it appropriate to do so.
*
Its interesting (though of course isn't) how the names of many of the UKs butterfly population sound like WW2 radio call signs.
"This is Red Admiral calling Cabbage White, Red Admiral calling Cabbage White. Cabbage White, are you receiving, over. Gatekeeper is down, repeat, Gatekeeper is down. Scotch Argus alone in the field. Squad decimated. Repeat. It's all over Cabbage White. The whole damn lot of it. I… Cabbage White, if you're receiving this I… my wife. I… I adore you Cabbage White. Man or no. I…"
"Red Admiral, this is Cabbage White. Could you repeat that sir. Over."
"It's… no. Goodbye Cabbage White. It doesn't matter. It… nothing matters, Cabbage White. Over."
"Goodbye sir. Over."
"Goodbye. Over."
"I'm going to hang up now sir. Over."
"Fine. Farewell Cabbage White. Over."
"Farewell sir. Over."
There's an incredibly middle class comedy sketch in there waiting to deconstruct its own body and regrow into something beautiful.
*
For some reason whenever I speak on the phone I always say something along the lines of "okay, let me just make a note of that", even if there is nothing to make a note of or it is something I can easily remember without the aid of written notation. I don't know why. During a conversation just a moment ago I said this exact phrase, and wrote the word "male" on a green post-it note.
*
I strode with Maya 'pon the south downs, trying to see the shattered and charred remnants of road that had been decimated by the air crash but I couldn't find the correct angle, while she calmly explained over and over that she was ready for blackberries now. Our hands were stained dark with juice by the end of the walk. The stench of sun baked dog shit will be forever synonymous with that part of Sussex.
Later that night my brother in law – a gentle and good if flimsy hypochondriac – arrived and after some modest pleasantries I listened to him weep for about an hour, blowing his nose in the lavatory and standing outside for "air". He hadn't really processed the death of his grandmother nine months earlier, and I felt profoundly awkward sitting with my mother-in-law (who was also crying, about her dead mother, her demented father and a 26 year old friend, "my other daughter", who first had both legs amputated into stumps and then died soon after as a result of an extremely complication from mild heart surgery a few months ago) and trying to smile while my wife comforted her brother and my daughter slept in the next room. I drank US craft beers and waited for the time when I could leave politely.
Once the tears had ceased by around 10pm I held court with increasingly energetic and heavily drunken reminiscences that felt out of place emerging from my mouth but did regardless.
*
Blackberries, like so many things in life, require a certain level of reckless abandon – one has to give oneself over to the fruit completely for even the possibility of reward, however meagre. They are one of the least, if not the least, consistent of the berries. I recall my parents spending hours stripping elderberries to make wine on Sunday afternoons listening to The Smiths, their fingers black and thick, immediately prior to blazing rows that ended in violence. The demijohns lined the walls of our living room like the equipment of psychopaths. The wine never fermented for long; they'd glug it early and raw like devoted alcoholics.
*
You are now entering
Morehamlike
Please drive carefully through the village.
*
I started writing The Nuclear Powered Heart in 2002. I'd seen the words on TV late at night, at a narcotic gathering at a friend's parents' house. I don't think the sound was on or certainly don't recall it, or the images that accompanied the words The Nuclear Powered Heart. I recall only the word themselves and how very tired I thought immediately that it was the book I would write. We had a gathered a supply of mushrooms from within a sodden field in the pointless Sussex village of Small Dole, famed only for the monkey farm which bred primates for animal testing, often targeted by animal rights activists. The chalky soil at the foot of the Downs was ideal for the mushrooms which thrived among it. My friends and I harvested the field bare, enough psilocybin to see us through the winter months (or at least the next couple of weeks). At an earlier party I had eaten handfuls and hallucinated windows. In my friend's parents' house we ended the night wordless at the foot of the television. The specifics blur into the wilderness of that whole half-decade or so. The urging of the television was insistent and convincing. My friends did not see the text as though it were for me alone, which is not to say it wasn't there.
I was of course a worse writer then than now. The first book was a collection of – I said, quite falsely – thematically linked short stories. In truth there were several stories throughout the collection, relating a basic narrative of a boy and his grandfather, the latter of whom had a nuclear powered heart, the result of some unspecified government conspiracy. At its most fundamental level, the plot was written and so it would remain. Yet despite it being a particularly prolific period of work (some of the stories from these "Wilderness Years" [2001-2006] would go onto feature, in one form or another, in my later collections So Long! Godspeed! So Long! [2013] and Smiling I Blame TV [2014]) the story was haphazard and the writing unconvincing, an awkward mixture of Burroughs and Brautigan that sat uneasily with what I was trying to do (ever in thrall to the Americans it was one of my great struggles as a writer to find the right way to instil a singularly British futility into my work, which would provide it with some of the authenticity otherwise lacking in my earlier efforts, to strip the influences back; interestingly, moving to the famously bleak county of Norfolk helped with this immeasurably). Surreal and trite in all the worst ways – the wonderful thing about Brautigan is precisely how it isn't – I knew almost instantly that it was for naught. I carried the 150 or so page manuscript around and tried to convince myself it was more than the sum of its parts when in truth it was far less. I intended to return to the Nuclear Powered Heart and left it for years.
When I graduated from Goldsmiths College – three wasted years in which I told people with terminal self-consciousness that I was a writer and that I was working on a novel called The Nuclear Powered Heart and had in fact written almost nothing – I moved from South London to a small studio flat in a converted church in Kilburn with my then girlfriend, now wife. Freed of the intense despair and clashing egos of communal living I began to write the book again, with just an A5 summary of the entire thing as a guide. My wife was living in Cambridge during the week and I wrote a lot, and felt – for really the first time – the great exhilaration of writing just coming, of pages filling, of consuming digression and relishing it, of spiralling tributaries of plot diverging and converging and then re-emerging, bound together and stronger and richer for it.
*
Whenever I utilise the gents lavatory and find Ian stationed at the urinal he uses one arm to brace himself against the tiled wall and kind of doubles over while he performs his ablutions. It seems to take great effort and is, of course, off-putting in extremis.
*
You know me: people person. It's tattooed up my spine in aggressive font.
*
In a haunting nightmare last night I dreamt I returned to Bertrams which was now housed within a vast tower block and every time I told lewd jokes – which was frequently – a sombre male reprimanded me for it.
*
In fairness to him he was pretty remorseful. It was his fault though, the shit. I remember sending him a message from my hospital bed along the lines of "thanks very much for making it necessary for me to have two operations and making interaction with my four-month-old child next to impossible; our crucial father/daughter bond will be – like my wrist – forever damaged". He sent an impressively oblivious reply along the lines of "LOL thanks for letting me know mate get well soon mate LOL."
The night in hospital was a delirious traumatic mess. I was reading a book about Vietnam (the war) and high on liquid morphine and weirdly unable to urinate despite a powerful urge to do so. I had to wear plastic underpants for the surgery (presumably in case I fouled myself while unconscious) that were like a cheap shower cap. How degrading, I though, as I willed myself to urinate in the sink in my room without success. Kelly had a can of coke when I woke up and it was the most wonderful thing to have ever passed my lips, cold and delicious.
*
Every time any poor sap mentions the word "airport" the mug's putting the call through to me, like some fella in Dubai asking if I can pick him up at Heathrow at 2am. I said DO I LOOK LIKE AN AEROPLANE?
*
What a great way to start a chilly Monday, thinking of a colleagues stools.
*
My office is a spluttering nightmare of slupring honks, like farting drains or sodden fenland. Winter's coming, etc.
*
During yesterday's Apprentice (please note: I despise the Apprentice with a passion, but I allow myself one or two mindless TV shows on occasion per season; in the past this was Masterchef – I had a strange obsession with Michel Roux Jr, for one – such a gentle man – and there was one particular series of Celebrity Masterchef which featured one-time staple of UK Saturday night telly and reformed alcoholic Les Dennis, which was like watching a man's very public complete breakdown and eventual reconstruction – the red faced Les Dennis [who reminds me of my father] grew ever more red faced and wept almost continually and apologised for his failings as a chef, a lover, a HUMAN, for God's sake. I bought a second hand copy of Les Dennis's autobiography on the strength of the show and though I haven't read it yet I imagine it will be desperately illuminating) one of the grotesque simpletons clutched a spring onion and asked: "it this an onion?"
Britain's brightest ladies and gentlemen. If immigrants were stealing our jobs – as the right wing presses would have the dumb believe and which of course they aren't – this would be precisely why.
Is this an onion.
A complex philosophical quandary for the postmodern age.
Is this an onion?
*
I had a strange conversation with my father – ostensibly an alcoholic – yesterday, where he told me that he had dreamt that Neil Young was burned alive by Victorians. He looked very tearful as he told me.