Last Night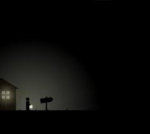 Sun, 31 Jul 2016
1 likes
Last Night
Funny, when I was young and bound to live forever I had all day to lie in idleness and create a dream world of perfect living.  Back in the 1970s I thought that 2016 was so far in the future as to never actually happen.  Well, the future doesn't't ever happen.  It's only the present that is real and that is what I always lived for.
The only aching I had was an urgent desire to meet and mate with every girl I met and even then the aching was a kind of pleasure.  Did my dreams ever come true?  I don't think so.  How could they?  I changed them every waking moment depending on my mood and the size of the breasts that confronted me.
Now my heart aches, my bones ache, my soul – oh yes, it turns out I've got one, all tremble at the ticking clock.  As a child the rhythmic ticking of the clock gave a metronomic reassurance to existence.  Now it is counting down and fast.  Tonight will be my last night.  They don't have to tell me; I can see it written deep in their sad smiles.  I drift from a morphine-induced world of craziness back to the peeling walls and tattered curtains of my waiting tomb.
"Rage, rage against the dying of the light…" A young man urging his fast fading father to cheat the reaper.  I can't even yield up the slightest protest let alone rant or rage.  The calm in my soul is not borne of living a contented, completed life.  No, it is a weakness that smothers my cries and drowns my resistance
I want to be alone, but I want to live another day.  Sleep is good if you wake to savour it.  I cannot and will not rejoice in my passing.  I the pebble in the pond rest now in the murky mud.  The faint ripples calmed and my time no more.