Going Out For Cigarettes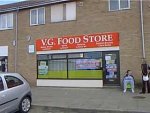 Sun, 15 Jul 2018
We waited for details
throughout the night.
We ate toast and jam,
sipped instant coffee.
Phones ran out of credit.
Those moments defined us.
Danny never listened to me.
The worst of all his moves.
A man proficient in Geography
trusted with the treasure.
Your money, your girl, your car.
"We'll only be an hour," she said.
I heard it on the news.
A house burnt down in Luton.
They said it was her birthday,
they'd drunk too much cider.
Danny called me late from Turin,
first time we'd spoken in years.