Monroe (5)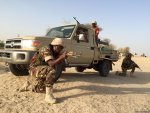 Tue, 16 Oct 2018
Both Frank and Terry looked at the photo of Thomas Sago on the whiteboard and then back to the video. Yep, it was him. No doubt about it.
Sandra looked anxious, Frank could tell she had even more information to give them. She continued.
"So, The Ministry Of Manifestations and Devine Miracles is a Christian organisation that meets every Sunday morning at a School Hall in East Ham. They read bits of the Bible, sing a few Hymns, say a few prayers and generally have a good time. The leader of this group is Pastor Jeremiah Matthews, also known as Doctor Jeremiah. And the billing address for the mobile is his home in Forest Gate. So it would seem that Thomas Sago and Doctor Jeremiah spoke to each other at least twice a week. And...one last thing. In Thomas Sago's file was his Bank details. I obtained his last 6 months statements. A payment of £1000 goes out every month to another account. And that is the account for... The Ministry Of Manifestations and Devine Miracles."
Frank leaned back on his chair, there was a lot of information to take in and digest. After a few seconds he stood up and started pacing. The team knew this as the "Frank Monroe Strut". He always did this when he was about to come up with one of his famous theories. Terry and Sandra waited anxiously. Frank stopped walking and began his speech.
"This new information throws up a number of questions that we need answers to. Sandra write these down please."
She was already one step ahead with fingers poised over her keyboard.
"Where was Thomas Sago between 2001 and 2015? When did he come to the UK and how did he get here? Is he an illegal? Where did he get his fake documents from and why didn't the school do their proper checks? Why does he contact Doctor Jeremiah twice a week and why does he pay him £1000 per month? If we can answer just a couple of those questions I betcha we'll be close to finding out who was responsible. Sandra, do you know who was responsible for the killings in Nigeria in 2000? What religious group or organisation?"
Sandra did.
"Nigeria is a vast country and made up of several provinces. There has always been conflict between Christians and Muslims throughout each province. In 2000 the Muslims tried to introduce Sharia Law into one of the provinces. The Christians rose up against it and there were mini-wars going on everywhere. After tens of thousands of deaths over a couple of years a new Muslim group emerged. Boko Haram. They've been active ever since."
Terry was keen to add something.
"Isn't that the organisation that kidnapped those school girls in Nigeria a couple of years ago?"
Sandra nodded.
"Yep. In 2014 they kidnapped 300 school girls in Northern Nigeria. They're part of ISIS."
Frank was off again on his "Strut". They were about to hear his words of wisdom.
"His parents go missing in 2000, probably killed by a Muslim group in one of the uprisings. He also goes missing at the same time because there is no information on him anywhere, but he's not dead, he turns up 15 years later in the UK. So what do you do when you're faced with a violent fanatical group whose already killed your family and is intent on killing you?"
He looked over at Terry for an answer.  He quickly replied.
"You go into hiding. Lay low. Try to get away, try to get out of the country before they track you down?"
Frank agreed.
"Yes, that would make sense, or..."
This time he looked at Sandra, confident she would have another answer. She didn't disappoint.
"Or join them."
Frank clapped his hands.
"Yes, you either run away or join them. These groups like to take away young men from their families and radicalise them. What if Thomas Sago was one of them?  He fights for Boko Haram, they become a powerful force taking over huge areas of the country. But then things start going wrong. The Government starts fighting back. Sandra, can you have a look and see what's happening with Boko Haram now?"
She didn't need to. She knew the information already.
"The suffered massive defeats in March 2015 and retreated back into the mountains."
Frank looked at both of them.
"The same year Thomas Sago arrived in the UK."
The room fell silent. After a few seconds Terry put another theory forward.
"So he returns to the UK. Gets some forged documents and lands himself a job as a school teacher. He keeps himself to himself because he doesn't want anyone to find out he's here. So why does he join the Ministry of Manifestation and Devine Miracles."
Sandra knew the answer.
"Because the last place you'd expect to find a Muslim extremist is in a Christian Church!"