Aura (13)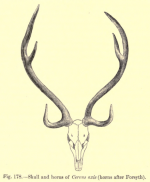 Tue, 06 Nov 2018
MacPhee was loitering in the corridor, his mobile pressed to his ear, when Gillis crashed into the station at quarter past ten. MacPhee rolled his eyes and stuffed his phone back into his trouser pocket.
'She's been waiting,' he sniffed. 'Yous can use my office.'
Gillis nodded. He made for the kitchen area, splashed water on his face over the sink, and flicked the kettle on. He stared at his green tea box, nudged it aside, and grabbed the jar of coffee. Cheap value stuff. Guaranteed mug of wiry tics and angst over a gentle day-starter. No time to quibble. MacPhee filled the doorframe behind him.
'Fuck's sake, get in there, you absolute rocket. I'll chuck a coffee through.'
Gillis missed his mug and dropped a dollop of brown powder over the work surface. MacPhee clucked and yanked the spoon from his hand.
'Right, right,' muttered Gillis. 'Cheers. Thanks... '
He jogged through the corridor, pausing at MacPhee's office door to wipe crumbs of sleep from his eyes and smooth his tie. He turned the handle and affected his best breezy entrance, the busy, all-action working man on the go. She rose when she saw him. She wore a smart two-piece suit, and her short, dark hair was swept back from her face.
'Detective Sergeant Elizabeth Mina,' she said. 'We spoke on the phone.'
Her head cocked to one side.
'You look exhausted.'
Gillis slumped internally. 'Detective Inspector Robert Gillis,' he nodded. 'Good to meet you, DS Mina.'
MacPhee bustled in, all sweaty odour. He spilled a slick of coffee over the table as he set the mug down before Gillis. He didn't seem to notice. Mina watched it trail towards her own mug as MacPhee hovered and smiled for too long at her. Gillis cleared his throat.
'Right then, cheers boss,' he said, loudly.
MacPhee glanced round at him. Gillis lifted his mug, flashed an empty grin and gave him a big thumbs up. MacPhee grumbled, fiddled with his belt and backed out.
Mina watched the door close. She had piercing green eyes. Gillis took a slug of coffee and winced at the taste.
'I didn't sleep much this weekend after your call, in all honesty.'
Mina arched an eyebrow.
'Oh no?'
Gillis rubbed the corners of his eyes with his thumb and forefinger. 
'I hadn't thought about that case in a long time. It was... I hadn't thought about it in a long time... '
He tailed off and stared blankly at his mug. Mina tapped her finger on the desk. She didn't seem to know what to say. Eventually she leaned down and lifted an A4 plastic envelope from her bag. She opened it and clicked a retractable ballpoint pen. They both spoke at the same time.
'I'm sorry I was - '
'The reason I've - '
Mina sighed and Gillis shifted in his seat. He let a couple of seconds of silence go by, to be sure.
'I'm sorry I was running a bit late, anyway,' he said, feeling extremely foolish.
Mina looked at the door, breathed as if to steady herself, and removed several sheets from the plastic file in front of her.
'As I said on the phone, DI Gillis, I've contacted you regarding a case I'm currently assigned to. The murder of a young man at Duddingston Loch in Edinburgh. You may have seen the story in the news.'
Gillis scratched his head.
'I don't really keep up with the news outside of my own wee bubble up here. I'm a bit... I probably should, I'm just - '
'It's fine.' Mina cut him off curtly and arranged three A5 photographs in front of him. The same scene from three different angles. The same crime scene. Gillis swallowed and bunched his fists as he stared at them. Mina drank from her mug and placed it back on the desk.
'Neil Laidlaw,' she said. 'A twenty-six year old council worker. Housing officer. I think you'll agree it's pretty blatant. Absolutely no attempt has been made to hide the victim. Entirely the opposite. It's on display. And there's some unusual elements. We're looking at these angles, before you ask. Ritualistic bents. But I wanted to know if there was anything that - '
'Yes,' Gillis sighed. He sat back and stared at the cream wall. He closed his eyes for a moment. Mina coughed. He looked at her expectant face and back down at the forensic working copies.
A disembowelled man hanging from a tree. His head dipped at an angle above the coils around his neck. Clear carvings on his forehead.
A circle within a circle. A jagged 'Z' shape cut through the bloody spheres. Dried blood trails winding down his cheeks.
Gillis blinked and caught flashes of the beach at Sullom Voe. The lights of the oil terminal in the distance. Bain's frazzled face. The relentless downpour. Blair Anderson's inert frame. The red spheres cut into his brow.
He reached for his own mug. His wrist spasmed and he spilled another brown puddle over the desk. Mina tutted, leaned forward, and lifted the photographs out of the way.
'I'm sorry,' Gillis mumbled. Mina glanced up at him as she stacked the photos.
'Don't worry. There's recognition.'
'Aye,' Gillis nodded. 'It's familiar. It's a shock. But it's hard to... the investigation I was involved with in Shetland, it's been twenty... twenty-eight years now. I mean, obviously... having seen what I've seen, I'm making an immediate link here, but only in terms of MO, the time frame's... '
He trailed off. He desperately wanted a cigarette.
'They're unsolved murders,' Mina said. Her eyes were bright and trained on him. 'Mowat, Anderson and Leask. They're classified as cold cases. Inactive.'
Gillis looked up at the ceiling and exhaled. He managed a stiff smile.
'Well, aye... again, for quite a long time, I... '
Mina tapped a finger on one of the working copies.
'Nevertheless, you'd say this is distinctive. It's a distinctive element in both cases.'
Gillis rubbed the corner of his eye. He caught movement, twisted his head, and saw MacPhee's large shape through the small frosted glass panel in the door, lingering outside. Mina clocked his gaze.
'You were removed from the 1988 case after a certain point, DI Gillis?'
He turned back. Mina's hands were clasped on the table. He breathed, stood, and paced across the office. Mina's brow furrowed. Gillis opened the door and leaned into the corridor.
'Get me a fucking ashtray, and none of your pish,' he croaked. MacPhee's laugh carried through the doorway.
*
He laid it out for her. He laid it all out.
Paul Mowat's body propped awkwardly at the base of the cliffs at Lang Ayre beach. The tunnel at Sullom Voe. Kerry Leask cowering in the darkness, a wooden deer mask strapped to her face. Mhari Leask's diced remains in the hole in the tunnel wall. The straw figures. Mhari's junkie history. Kerry's story: the man in their home.
The drugs searches. The stashes in all the victim's homes. The widening circle of possibilities. The major case management team. The SCD detectives. Bain's home case file and suspension. His own slow separation from the case.
Everyone's slow separation. Resources being scaled back. Detectives and specialists departing Shetland. Time passing. The murders drifting into folklore. Becoming ghost stories. A reason to lock your back door at night.
It was past midday and he was crushing his eighteenth fag of the day out. The office window was cranked open. Mina was biting a nail and nodding slowly.
'The file's with the cold case unit?' She said, gossamer smoke strings floating around her.
'Since 2011, I believe,' Gillis replied. 'The review team, the SCRT office in Strathclyde.'
Mina swished the cold coffee in her mug and slugged it back.
'I'll request copies of the file to be sent over. You said yourself and DI Bain were exploring the occult possibilities, the ritualistic possibilities.'
She clicked her pen and glanced at her notes.
'Links to paganism, the iconography on display. Symbols.'
Her fingers worried the forensic photos. She placed the pen down and tilted her head.
'You mentioned this Pictish commune.'
'Not a commune,' Gillis breathed. He put his hand to his mouth and faked a cough as his belly rumbled. He hadn't eaten yet today. Cups of coffee and onto his nineteenth cigarette. His guts moaned as he lit up. 'A heritage site.'
Mina rubbed an eyebrow. 
'And you believe there's something there? Something in this angle? Or you believed so?'
Gillis smoked. He saw the girls in the South Quoyhouse fields. The flowers in their hair, the rustic dresses. The straw wheels. It felt like another lifetime ago.
'I always thought there was more to it than just... than just a drugs thing. The amounts involved didn't make sense, as a motive. How open it was, how brazen... like you said earlier, no attempt to hide the bodies. The tunnel... there was more going on.'
Mina pursed her lips. She slid the bulky plastic envelope containing her file copies over and clasped her hands above it.
'DI Gillis, I'd like to request that you be detached from your current obligations here for a short time. I'd like for you to consider a period of secondment with the Lothian and Borders Police CID.'
Gillis's eyebrows raised. He coughed and hacked up flem. He swallowed it and his eyes watered. 
'I'll speak to your superiors,' Mina said, 'We would go through all the correct avenues. I'm aware it's somewhat abrupt, but time is pressing. I'm certain there's a link, and I feel there's invaluable first-hand experience here. I want to cross-reference our current case with the '88 Shetland murders. I want to re-examine evidence taken at the time in the light of advances in forensic techniques, obviously. '88 was the first year DNA evidence sent someone to jail - the science was still in its infancy, I  - '
She was speaking fast, excitedly. Gillis blew out smoke and rested his elbows on the desk.
'On the back of the knife wounds? The circles? You're still linking these murders on MO only.'
Mina paused. She unclipped the plastic envelope, withdrew another forensic photograph copy, and slid it over to him.
Gillis looked down at the wooden deer mask lying between tree roots. His skin felt hot and itchy. His lip curled.
'Found at the locus,' Mina said. 'No prints.'
Gillis was still looking at the mask.
'There was the case management team,' he muttered. 'Gower, shitloads of SCD detectives, I - '
'Gower's long retired,' Mina said, brushing her fringe back with her fingers. 'And with all due respect to the CMT at the time, you were there. You were there every time. You lived there. You were closest.'
Afternoon sun bled through the window. Gillis pulled a small, bent plastic packet from his pocket, pressed a propananol tablet through the foil cover, and swallowed it. He looked at the black eyes holes in the deer mask. Mina folded her arms and sat back.