A Dim and Distant Star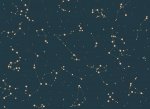 Fri, 07 Dec 2018
Many light-years
separate me
from a distant star
high up in the sky.
One that's invisible
to the naked eye.
She is higher
than Gilderoy's kite.
All that I can see
is a tiny speck.
She winks and I reckon
she beckons to me.
Come here, she whispers,
and discover how
effulgent I can be.
This subliminal message
which hints at a higher
plane of existence
is highly seductive
and hard to ignore
but I fear being trapped
inside a black hole
and resist the temptation.
 
© Luigi Pagano 2018
December's word for Poetry Monthly is Higher