Kol Nidrei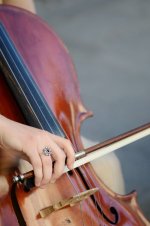 Sat, 25 May 2019
I heard a beautiful piece the other day;
it was broadcast on Classic FM radio
and went under the name of Kol Nidrei.
 
Composed for the Jewish congregation
of Liverpool, it has two Hebrew melodies
and consists of a series of variations .
 
Based on the Jewish service of repentance
the first derives from a Yom Kippur chant
which exudes a deep, evocative cadence.
 
The poem 'Those that Wept on Babel's stream'
by Byron, transmuted into musical notations,
is the inspiration for the second theme.
 
With rich cello writing and accompaniment
this is Max Bruch's most performed music
and without doubt his greatest accomplishment.
 
© Luigi Pagano