Powerhousing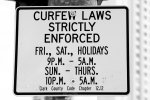 Sun, 03 Nov 2019
It's quiet tonight. The blues and twos are distant, the curfew is effective this side of the canal. It makes sense to have the Police stationed where they're needed, too. People don't miss going to the pub that much. The only one left on the Johnson Park side is on the site of the last Wetherspoons outside Essex. It's a craft pub now. Open weekends only. By appointment. The young people didn't like pubs, so they disappeared. The pubs, not the young. Except that's wrong. No-one under 50 lives in Ourtown Royd, which is what our town is called, on this side of the Melchester Ship Canal, as was.
No ships now. Not even narrowboats. The other side, as you might guess, is Theirtown Royd. Some people spell it Theretown, if they're from there themselves. No one over 50 lives on the other side of the canal. I used to go during the day, before I turned 60. No reason. I just used to go because I could. Because I could run. Then. Fast.
Ourtown Royd has the building where the hospital used to be. I bought my house to be nearby, in the last days before The Great Schism. I didn't want to be carrying insulin too far. Not even in daylight. It wasn't for me. The insulin. There hasn't been any insulin for anyone for ten years now. Not north of the Barnet Gate. My boy lives in Londington. An illegal. Smuggled himself in when the goods trains still ran from Melchester. He'd never have got a visa. I was arrested at the Pharma Riots before he was born, when GSK bought the NHS. Deen doesn't write. The transmitters haven't worked since Devolution. Sorry, we didn't use to call it that. "Powerhousing", that's what they liked you to say back then. Broadband is a distant memory. As is giving Jane her injections.
You could say we are the Wild North. Since Londington was declared capital of the 52nd State, there hasn't been much law as we used to know it, up here. Englandia has been state #52 since the US sent marines and stealth bombers in when it was still Johnsonia - although The Great Panjandrum had died of an apoplexy brought on by a surfeit of little blue pills years before. Kelvin Kardashian sent his GIs in though they had no-one to fight, not in Londington. They were glad to see his boys. We didn't matter, as usual. They built a wall. Can you believe it? Stretching across from Clacton-on-Sea to Bristol. They shot people while they built it, of course. After that it was bureaucracy that kept most people out.
I pretend Deen is some kind of freedom fighter living in the East End. He's probably a barista in Islington. The few people who leave Englandia, let's call them deportees, they say things are more or less like before, so maybe Deen is making skinny lattes for the Metropolitan Elite. My neighbour in the flat across the landing moved in six months ago. He had one suitcase and the shoes he wore didn't match. He said he'd walked from South Mimms. To Ourtown, imagine that. I was suspicious at first, naturally. But he gave me a token for the meter, once. I collect waste. They pay us in tokens, when we deliver rubbish to the old municipal tip. They burn it, somehow it makes electricity. From 0600 to 0800hrs and 1600 to 2000hrs. After that it's lights out. And the curfew.
There's no government as such. And the Police? Well, one or two of them may have been policemen, many years ago. The rest look too young. Some things don't change.