Repatriation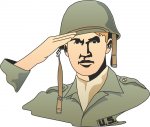 Fri, 16 Jul 2021
1 likes
Coming home from war:
Will things be as before?
will Nellie be waiting?
will the country be grateful
for what we have done –
has freedom been won
from oppression and fear?
Can I forget the mistakes and the mess,
let go of the stress?
God alone knows the whole,
only he can now comfort and strengthen my soul.
[IP: Coming Home]