Magical Mystery Tour Part 3 : Back in The USSR of Liverpoool by Alfred N.Muggins
Image: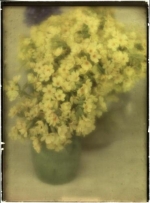 Fri, 29 Apr 2022
     True to form it began to rain heavily for a while as they skirted Manchester on the motorways, but then stopped and returned to sunny and pleasant weather as Alfred drove on towards Liverpoool. Alfred felt it was as if somebody up there did not want them to go to Manchester, which was just as well, because Alfred did not want to go there anyway. He had spent enough time there once upon a time, doing an unpassable and quite difficult, although eye opening, course, which had at least revealed to him that he was probably not sufficiently suited to that particular career, particularly as it involved lots of very hard work, and trying to pretend that you knew just about everything. (He wasn't going to incriminate himself in any way by revealing much about this to any of his readers! Anyway there had to be at least some mysteries, particularly on a Magical Mystery Tour such as this!)
     The journey had been quite straightforward using Mrs Muggins satnav which negotiated the various motorway routes effectively past Stockport and Manchester, and near Manchester Airport, and then through green and pleasant Cheshire and Lancashire.
     They couldn't completely contain themselves as they passed a sign for Knotty Ash, as they came into Liverpool. Alfred had quite honestly believed that it was not a real place, but there it was, in black and white, on the signpost, and he started naturally to look out for the legendary little people. He never saw any and they passed on into the city.
     It was only when they came into Liverpool that things began to go slightly wrong, namely Alfred struggling to work out which lane to be in as they were directed right and left. Finally they took a right when they should have taken a left, but Alfred did a good turnaround safely, and then they were turning right into a standing traffic jam, which the satnav insisted led towards the Passport Office.
     Alfred and Mrs Muggins, and her son who was with them on this Day Trip(per!) were all very excited to be arriving in the centre of Liverpoool, amongst such massive high rise buildings, one or two of which they had seen before on pictures of Liverpool, but not being Liverpudlians themselves they were not sure what they actually were. Public Buildings surely? Alfred felt he had come home to Moscow for a short while. The buildings were so massive! He half expected to see the KGB come spilling out of some of them to bundle them into black cars!
     Alfred had been looking at pictures on his mobile phone of the Passport Office earlier. The pictures looked pretty exactly like about 3 or 4 of the blocks just around here, but the clock was ticking down fast as they stood in an unmoving traffic jam. Still they followed the all knowing satnav. The Passport Office was ahead and on the left side, but some on the right looked remarkably the same as the pictures they had seen on the internet?
     Having got them safely into the Streets and Docks area of Liverpool, the hard City seemed to want to tantalise them with false promises. They had come all this way, and suddenly at the last moment they were in a traffic jam which was going 'Nowhere Fast' (not a Beatles song – but sounds close to 'Nowhere Man!)
     Suddenly after waiting and crawling for 20 minutes, with only another 20 minutes to go before Mrs Muggins' Passport Office Appointment time of 2pm, she noticed the satnav was no longer showing the Passport Office in front of them. It was saying to turn around – quite impossible of course in this traffic jam, and it was quite obviously a one way system (which had not done anything to prevent the traffic jam!). Mrs Muggins had a flash of inspiration, "That must be the building there on the left, because it has been on our left all this time, and now we have just gone past it!"
     Even to Alfred, who did not always trust his wife's logic, this seemed very logical, and he agreed with her (for once!).
     Another flash of common sense came to Alfred at that moment, and he said, "As the car is stood still most of the time and there is only one line of traffic – ours. – You might as well get out here and walk around the building." The entrance was nowhere to be seen from this road. "You will find it better on foot. There's no way we can park here anyway! Go in now and give us a ring when you have finished. By then hopefully we will have got through this jam and into a car park. We can communicate, and perhaps meet near one of these familiar looking massive buildings. That must be the Town Hall," he speculated, ("unless the Russians have already taken over?")
     And so, bravely, Mrs Muggins left the car, after Alfred verbally checked with her that she had her mobile phone and their marriage certificate, old passport, forms and the new photos. Being Mrs Muggins she seemed quite confident, more so than he was, of getting through this traffic and finding a safe place to park, probably a multistorey in this strange City of concrete and massive buildings.