Putin Times : More Thoughts by Alfred Muggins (Part 3)
Image: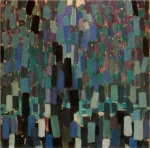 Wed, 15 Jun 2022
c.25/26 February 2022 (Published onto Facebook DK)
What Have Adolph Hitler and Vladimir Putin got in common?
(One the Nazi leader, the other the ex Communist pro Imperialist Russian leader) :
Answer :- They have both invaded Ukraine!
1/3/22
I am pleased to see the delegates at the UN walking out on Liar Lavrov's Russian speech (while he was being broadcast directly to them on a huge TV screen. The Russians are showing no understanding of the purpose of the United Nations! The Cold War is back! This is while their heavy military convoy comes towards Kiev, a peaceful city.
Pity the Ukrainians and the Russians. The Warlord plays chess with your lives, looking down from his throne of overbearing condescension and smugness. If he had just been born with a couple more braincells your lives might have been saved and there would have been need for none of this! Kiev and Kharkov would still be standing complete.
5/3/22
Has Big Brother Putin gone completely mad? What on earth is the purpose of all this destruction?