Here
Image: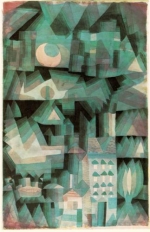 Sat, 15 Oct 2022
1 likes
My mother bore me in Wembley in Kingsbury Maternity
I do not know if I was swapped at birth
My mum and dad from Eastern Europe, Dad from a place where borders switched rapidly
Me a child with a sister, regular life on earth.
Keen at school, I always was a keen learner
Struggled with composition, better at maths
Liked choir, the magic of hymns and sea shanties
Walked 1 mile each morning on the well trod path
From school and then to uni , still a keen learner
Grasping by instinct the wisdom of book and street
My best days a ramble in Edinburgh, another one in Glasgow
An English girl in Scotland expience keen to meet
My Englishness skin deep, I didn't go far on holidays
Voluntary work in Leeds and in Ireland too
I was the stoner bird, hash in my matchbox
Across a well policed border and then my dolly mixture stew
Travelled to peace camps, again always going for it
The Bridewell, Cornton Vale too, I served my time
A few stays in the bin, tripping with out the acid
 helping at the Scottish Poetry Library, the magic of performance rhyme
And now I'm sixty five, a down to earth old lady
Retired cleaner, working in a charity shop
My children fly faster, I sit and leave them to it
Elderly but not yet at full stop
Of what I am capable of, on my lifes little journey
Bunions on my feet but I get my bus pass  free
And my library card too and my gym pass wasn't that dear
And I'll pick up my gmail and brew a cuppa tea!!
true life xxRay