2. Belfast Simon community 1978 - I arrive at my work

Image: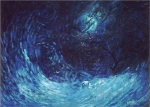 Mon, 24 Oct 2022
2 likes
Going back, in my story by about five minutes, I paid the helpful and chatty cabbie and I rang the doorbell.
I had expected that I would be met by an experienced member of staff who would make me a cup of tea and run through the bare bones of my work as a community worker.
Maybe even a plate of biscuits!!
A person came to the door fairly promptly. I had to wait maybe for between half a minute and a full minute but I did not have to ring the doorbell twice.
The young man did not look like a member of staff.
How on earth did I know that? I was a green as a field of nettles.
I suppose I expected members of staff to have an upright posture and to speak something like the Queens English although there would probably be a local accent, this being Belfast and not Buckingham Place.
Perhaps my notion of members of staff was sort of like the security guardfs back at Striling University, who were distant unless we broke the rules in a big way - I didn't - but were ever present, guarding the university and keeping it secure.
I did not know if I would describe the young man as 'safe' but he was not dangerous or frightening.
The best words I could have used at the time to describe Adam Arthur*  would be 'run down'
He was younger than myself. I thought he was maybe 19, I learned that he was seventeen.
He had a shambly sort of posture. His face was smothered in parts by moderate to severe acne.
His voice was slurry although he was sober.
I said I was a new volunteer, the work at the Simon Community being unpaid.
The lad , if I describe his gait up the stairs as slouching or lurching I would be exaggerating but Adam Arthur did not have an upright way of moving.
He went part of the way up the stairs and called
'there's someone here about a chob' (his slurry way of saying job)
There was something cavernous about him.
-------------------------------------------------------------------------
* Not his name
With hindsight the word I would use to describe this 17 year old youngster would be 'damaged'. I am now 65 and I think that at that time of his life he was a damaged as could be. However pain can mend and one of my co-workers Adrian Clift who was twenty three and who had his head firmly screwed on did the best thing possible,
He organised for young Adam to get the hell out of the hellish mess that was everything in his life. He organised for Adam to go to a children's home In England.
(Looking back I feel that my true account of my student summer job feels more gothis than Wuthering Heights!
I also know a bit more about fear fear. I know that it is possible for a person of any age to be both frightened and also frightening.
At the moment that Adam answered the door to me he was neither frightened not frightening. He was simply a person answering the door and passing on a message to the staff.)
I hardly knew him but I shall come back to Adam leater, when I get round to writing a bit more of my memories.
BTW some of my story is in fact light and entertaining.