Mudbath! (The Ultimate Day Trip Of All Possible Day Trips!) by Alfred N. Muggins (from his recent holiday in Marmaris, Turkey!) Part 1
Image: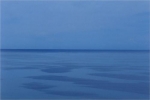 Wed, 30 Nov 2022
16/5/22
     They were told this would be the tour of tours! They would wash in the sacred mud, and presumably, Alfred assumed, they would be rejuvenated and live for ever, or at least for a bit longer (a bit like that old film he enjoyed so much in his youth:- 'She', where the Goddess eventually returns to mortality, ages and dies very quickly, in front of our eyes, because what the flame gives, it can also take away!) But surely it was worth it all, if you could just live a little bit longer than the normal span of years!
     As a writer, fast running out of available time to finish his novels and his many writings, let alone finding a way to publish them to a wider audience, Alfred knew all about the desire for immortality or at least more time. In his late fifties and with no publishing contracts, and virtually no places to even show his craft to a wider audience, he knew all about the desire for more time, to make those dreams turn into reality! It could mean the difference between being famous one day and being remembered after your eventual death, and dying in obscurity, having written a few novels and pieces, but very few having reached any sort of audience at all! So a bit of longevity would actually come in very handy for Alfred.
     They didn't quite know what else was on the tour, but they would have a go! Actually Mrs Muggins younger son had been the first one to spot this particular tour opportunity, while talking to a waiter at the hotel restaurant on the first day or two of the holiday. He said they might be able to get a better deal if he arranged it. Mrs Muggins liked the idea, being a great believer in arranging day trips well in advance, so you don't leave them all to the last minute on your holiday. So without too much research (and the internet was decidedly dodgy in the hotel, and no one wanted to use their phone wifi more expensively in a foreign country, so they couldn't look much up!) they decided to go for it, particularly while their understanding of what the value of pounds actually was in this mysterious land of Turkey, with its even more mysterious currency, which always seemed to involve a lot more noughts than anyone could reliably compute!
    Anyway Mrs Muggins liked the idea so it was decided, even before cautious Alfred had been properly consulted. Anyway he decided to delegate the matter to them, so he didn't have to do too much thinking about it while he had plenty of more immediate holiday concerns to come to terms with. Vaguely it sounded like a great idea to him, but he wasn't sure about whether the cost was reasonable or not, still being totally confused by the local currency, or how to get more out of it at this stage in the holiday!