Runaway Mother Epilogue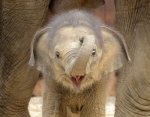 Fri, 16 Dec 2022
2 likes
'Beep, beep, beep, beep' the alarm clock sings. I quickly pull my hand out of the duvet to shut it off so as not to wake Charlie. Once again, he made it into our bed! He gave us a rough night as he has a new tooth trying to break through, little pet. I feel so sorry for him but between him waking up crying, and the baby on my bladder I barely got any sleep.
I get a twinge in my stomach and need to go to the ladies room again. When I re-enter the bedroom, Charlie is playing the drums on his fathers head. I just leave him at it as today is a big day for Connie!
I go out into the hall and bang on Ethans door before entering and shake the not so little man until his eyes open. 'C'mon man,' I say, 'there's a lot to be done today and we need all hands-on deck!' He also grunts and moans and turns over. As I leave the room, I pick up one of his sneakers and throw it at him by the laces. I'm glad he went down the same route as his big brother Zach and is on the basketball team! It's an incentive to keep his grades up. He finds the whole academic side to high school hard, being dyslexic. I'm just glad we caught it all those years ago back when he was in preschool!
The next door I knock on is Phoenix's. I enter and wake her up by tickling her face and say, 'wakey wakey sleepy head!' She opens her eyes with a smile and I beam back at her. She is turning into such a beautiful young woman.  
When I look back at the past ten years, and see all that has happened since she came into our lives, I can't help but realise how lucky we actually are.
On the day she was born, Carolyn relinquished all her rights as a mother on the condition Connie adopt all four of us. She insisted on us siblings staying together. It was the right thing to do! Although she has long since passed, Phoenix and Ethan need not know how until they have the capacity to process it. They know that their birth mother died in prison, but they don't know she was shanked in the showers after making enemies with the wrong people! Besides, we all call Connie mom now, even me and Zach! It was easier all round after Phoenix came home.
I move in the direction of the stairs, but have to double back as my bladder is getting danced on by the alien inside me…again!
When I finally make it downstairs, there is mom making her signature pancakes.
'What are you doing?' I ask her. 'Today is your big day and I wanted to make you the pancakes!'
'That's exactly why I'm making them!' she explains, 'you would no doubt poison us all! Besides, the doctor told you to take it easy!'
'Oh, I'm fine!'
'Mary, your nine months pregnant…you could pop at any second!' she abandons the pancake batter and sits me down at the kitchen table, putting my feet up on a second chair.
'Are you nervous?' I ask her smiling.
'I'm trying not to think of it to be honest!' she admits.
'Why?'
'Oh, I dunno!' she says and smiles blushing.
'You are nervous!' I point and quickly put a hand to my stomach.
'You ok over there?'
'Ah, just a twinge!' I reassure her. 'I felt the same way on my wedding day!' I admit.
'But you two had been going out for years!'
'I know,' I smile, 'you have too in a roundabout way!'
'I know!' she grins back at me. 'But I screwed up my first marriage and I just hope this one isn't as rocky.
'What's that got to do with the price of bread?' I enquire. 'He's been in your life years before Phoenix came along! And there is that little word called 'sober', something you have been since way before I met you!'
Connie smiles and looks into space, almost letting the pancakes burn. When she snaps out of it, she asks, 'would you like some syrup on yours?'
'Hell yeah!' I answer my hand going to my stomach as I get another twinge.
The house begins to shake as Ethan and Phoenix run down the stairs. 'Did someone say pancakes?' Ethan asks in his deep husky voice.
After I finish masticating what is in my mouth, I look at him all grown up. I think of him when he was four years old, and we jumped over the cracks in the pavement! Now he's almost fifteen, and looks so much like a man! I just hope Charlie and the little one inside me don't grow up as quickly.
'Sit, sit, sit, my babies!' mom says to them and puts all she's made so far in the middle of the table. Ethan goes to take so many that mom gently swats his muscular bicep, 'leave some for your sister.'
'Aww,' he sulks.
'I have plenty more on!' which cheers him up instantly.
I hear more footsteps on the stairs and look up to see the two most important men in my life! 'Moms making pancakes! I say to himself who puts Charlie in his high chair and takes one from Ethans plate.
'Hey!' Ethan objects.
'Its for your nephew!' he says with authority.
'Oh, ok!' Ethan loves being an uncle, he's very good at it too…well all but the diapers! He puts his foot down when it comes to diapers!
'Thank you mom!' my beloved shouts across the room as he cuts up Charlies food.
'Does he want syrup?' Ethan asks.
'I think there is enough syrup already on it…but thanks bud!' he puts pieces of pancake onto the table part of the high chair and adds milk in a Sippy cup to wash it down. 'Hey mom!' he looks towards the woman who is the pancake queen! She looks over at him. 'You nervous?'
She smiles at him and swats his comment away with a flick of her hand. 'Mary was just asking me the same thing!'
'Its not like he hasn't been living here since forever!' Ethan chimes in.
'I don't remember him not living here!' says Phoenix, as the next batch of pancakes reaches the table.
'I'd move quickly if I were you!' I tell her. 'We all know about Ethans appetite!'
She steals four or five from the stack and Ethan grabs the rest.
'C'mon man!' my husband complains.
'Theres more coming!' mom shouts over.
'Hello!' I hear Zach shout from the hall.
'We're in here!' I shout back.
In he comes with his new bride, and my best friend, Taylor! I beam up at them, feeling guilty that my cankles are taking up a seat!
'Heya sis!' he says giving me a kiss on the cheek before he says hi to the others.
Taylor asks, 'how's the cooking going?' gesticulating towards my stomach.
'I've more coming!' mom shouts over her shoulder. Taylor giggles with me, but we say nothing.
Zach goes over to help. 'How are you feeling mom? Being the big day and all!'
'I'm fine thanks son!' she smiles at him as he pecks her cheek.
'Do you want me to make more batter?' Zach asks. 'I presume Ethan has eaten the guts of the last batch!'
'Hey!' Ethan pipes up and swallows hard. 'I'll have you know that I gave at least one to Charlie!'
We all laugh at that.
With the kitchen buzzing, just the way mom likes it, she keeps cooking those pancakes until even Ethan can't eat anymore. It took three batches of batter before she can sit down and relax. I look over at her and she is positively glowing. I get another twinge but hide it by beginning to stand up.
'What's wrong Mare?' Zach asks.
'Toilet!' I say and he helps me up freeing two chairs. Just as I enter the bathroom, I get another twinge, but this time I know it to be a contraction. 'Not now little one! Please not now!' I wait for it to pass before I join the others again.
The contractions continue throughout the morning. I just keep telling myself that today isn't the day, but I start timing them anyway. They seem to be between twenty to thirty minutes apart. I know from having Charlie that you need only go to the hospital when they reach five minutes apart from one another. I also recall that my labour with Charlie was a quick one and they tell you the first one out is the slowest.
I need to disclose the fact that I'm either in labour or having Braxton hicks to my husband, but he's at the venue already as he's one of the best men.
I pick up the phone as another contraction has me doubled over in pain. I'm in our bedroom, supposedly resting as the girls have gone to get their hair and makeup done. I was meant to go with them, but boy am I glad I didn't!
As all the men are at the venue putting on their tuxes and doing whatever the hell men do before weddings when I ring my husband.
'Chad, it's happening!' I tell him.
'The baby's coming?' he asks with alarm.
'Yup!'
'How far apart are the contractions and has your water broken?' he asks with excitement.
'They're about…oh god here's another one!'
'Just hang tight, I'll be there in five minutes!' he says, but at the rate they are coming, I don't know if he has enough time.
I'm glad now that Charlie went with Chad to the venue. I know he'll be well looked after there, surrounded by all the men in his life!
I stand at the foot of the bed and am doubled over in pain when I feel a gush of liquid come out of me.
'Oh god,' I say, 'that can't be good!'
I pick up the phone and dial for an ambulance. The operator asks me to stay on the line until the paramedics arrive. I try to stand up to get towels when I feel pressure, the type of pressure you feel when you're about to push. I lay down on the ground and prepare myself for the delivery. I pull the comforter off the bed to wrap the baby in when it comes. I put my hand on my vagina and can feel the head. Chad bursts in just as I have another contraction and start pushing.
'Oh my!' he says and dives between my legs.
I hand him the comforter and feel another contraction coming. I push as hard as I can, Chad catching the baby as she arrives into the world! The sound of her sweet cry gives me such a sense of relief!
'It's a girl sweety! Chad holds her up and smiles as I manoeuvre myself so as my back is to the end of the bed. When I'm propped up, I put my hands out and Chad hands her to me.
She's content wrapped in the comforter. When the doorbell rings, I say to Chad, 'I rang for paramedics!' He runs downstairs to let them in, his face speckled with joy!
I look down at my little girl, and even though she's covered in goo, she is the most beautiful young lady I have ever seen…and the hair! I'm going to love getting to braid it one day.
'Hello little one,' I say as she stares up at me, 'I'm your mommy!' a wave of emotion hits and I put my pinkie finger in her hand which she squeezes. 'I pinkie swear that me and daddy and Charlie are all going to look after you from now on!'
Chad comes back into the room with the paramedics and they give him the opportunity to cut the cord. One of them takes her for a couple of minutes to check her over as the other one is checking me. Once I pass the placenta, they offer to bring me to hospital to get checked out fully.
'I really don't want to miss moms big day!' I tell Chad.
'Do you think she really needs to?' Chad asks.
As the paramedic hands Chad his daughter he says 'she looks like a perfectly healthy baby girl!'
'Mom looks fine too!' the other one says.
'You wouldn't happen to have a weighing scale, would you?' Chad asks curiously.
'You want to weigh her?' the paramedic asks.
'Yes please!'
'Is there a baking weighing scales in the house?' he asks.                            
'Yeah, sure. I'll go get it!'
'Oh, and a mixing bowl!'
Chad looks perplexed but goes downstairs to get them anyway. I get what they're going to do! They are going to place her in the bowl with a blanket and put it on the scales.
When Chad returns, they do exactly that and she comes up as seven pounds three ounces.
'Did you hear that sweety, the exact same as Charlie!' Chad brags like a proud daddy.
'You have another?' the paramedic who delivered the placenta enquired.
'We sure do! Charlie!'
'How old is he?'
'Fifteen months!' I smile. That's the exact same gap between Zach and me. I know in my heart that they will grow up together and have lives just as happy as ours are.
'Well, congratulations again!' they offer, 'if you run into any complications just go to the emergency room! But this little one seems tough! Have you a name?'
I look up at Chad and he brushes his daughters soft cheek. 'Carolyn!' he says, I look up at him and smile! It was always on the list, but it never made the top three. 'Were going to name her Carolyn!' he smiles back.
As the ambulance leaves, the ladies all arrive home after their day of beautification.
Mom calls out, 'Mary!'
Chad looks down from the landing and announces to them all, 'it's a girl!'
Mom runs up the stairs and is shocked when she sees me holding my daughter on her wedding day.
'Can I hold her?' she asks.
I hand her over with pride and ask Chad to get some baby clothes and diapers from the press. We knew we would probably have the baby here so we brought a few bits with us as we are always prepared for everything!
'Do you have a place for one more in the bridal party?' I ask with a raised eyebrow.
'Do I ever!' she replies. 'Do you have a name?'
'Carolyn!'
'Perfect!' she smiles down at her new granddaughter. 'It suits her perfectly!' mom looks at me and I can see tears of pride stream down her face.
Chad takes her back and orders them to get their dresses on. 'The wedding starts in an hour!' he reminds them.
Mom, Phoenix and Taylor all run in different directions each putting on their gowns and touching up their makeup. Chad gets Carolyn ready and I put on sweat pants and an elegant pink lace top with rhinestones on it.
Chad looks me up and down and laughs. 'I'm obviously going to cover my legs with a blanket!' I say but he's still laughing. 'Well I'd like to see you after pushing out a cantaloupe!' I smile back and kiss him, 'congratulations daddy!' I kiss him again.
'Congratulations mommy!' he kisses me.
Phoenix shouts from the door to her room, 'we only have thirty minutes left!'
I begin to panic! 'I have heavy duty pads on me, sweat pants and a rhinestone top? What am I going to look like?' I ask myself. I brush my teeth and change my pads before braiding my hair. I have no time to shower so its either a braid or nothing.
'They're here!' Phoenix announces.
'It's a good job I installed the car seat last week!' Chad says and runs to get the carry tot that attaches to it. Carolyn looks beautiful! Chad has her in a white onesie that says 'daddy rules!' on the front in pink letters. He even has a little hair band with a bow on her.
I enter the venue with Chad and Carolyn from the side and we sit at the end of one of the middle rows. We didn't want to take away from moms big day. Chad places the blanket over me to cover up the sweat pants and I look up at the alter where the groom is about to see his bride for the first time. After all, until the I do's, they are only fiancé's.
I notice Shadow, Sienna and Blaze all sitting in the front row, all looking as happy as I feel as they represent The Mint Leaf. It's not often that people who are friends for years end up getting married, but Thumper is the perfect groom.
As the procession starts, I stand up with the help of my amazing husband. I'm not looking at mom however, I'm looking at Thumper, who's standing there exuding happiness as he watches mom walk towards him. He even sheds a tear, wiping it away with the back of his hand. When she finally reaches him, I know they are a match made in heaven!
Carolyn begins to stir, so Chad brings me to the room where the guys were hanging out getting ready for the wedding. I feed her there for the first time. It takes a couple of goes, but eventually she gets the hang of it!
As I'm feeding her, Chad goes out to the wedding and gets Charlie. I want to introduce him to his little sister! When he sees her, he's timid at first, but after about ten minutes he points to her and says 'ba-ba!' and gives her a gentle kiss. Its as if he understands that this little girl is now the one person in the world he will look out for more than anyone else!
I look at Chad and hear the music playing outside signifying that mom and Thumper are officially married.
'You couldn't have picked a better day!' Chad says to Carolyn. He takes Charlie up onto his lap and we sit on the couch as a family of four for the first time. It's a picture-perfect moment!
I hope you have enjoyed reading this series as I have writing it! Thank you for reading!