There is Still Time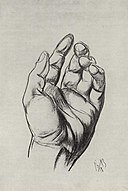 Sun, 19 Mar 2023
There is Still Time
to wipe your tongue 
across greying lips, 
and kiss the world back.
For you are no different than us.
We have all committed the crimes.
Show us a denier and we'll give you a liar. 
We have judged on the streets, 
on our phones, in their churches.
The sacred was for pillaging. 
But stop now. Look at us 
and we will gaze a return. 
It's not too late to steal time.