Shadow (Part 1 of 3)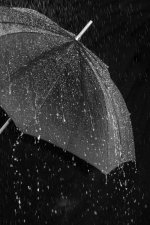 Fri, 17 Aug 2018
Shadow
    'Above all,' said Mr Gray, leaning forward and placing his thin wrists and hands on the mahogany desk, 'above all, I am looking for intelligent ladies.'
    Mrs Casey regarded him through her pince-nez and clasped her own extremely well-upholstered hands over the blotter.  'All our ladies are intelligent, Mr Gray.  They would not otherwise be on our books.  And I assume one intelligent lady would suffice.  You are not, I suppose, seeking to establish an harem?'
    Mr Gray sat back, horrified.  'Oh no, no no, indeed not.  I merely wished to say that for me, superficial appearances are not the most important…' He wilted under Mrs Casey's gaze.
    'In my considerable experience, Mr Gray, when gentlemen say they want an intelligent lady, they mean in addition to, and not instead of, good looks.  For them, a woman's intelligence is usually measured by her willingness to agree with every word they say.'
    Mr Gray was silent. 
    Quarter of an hour later he was making his way down the four white-painted stone steps outside Coburg Mansions.  The black railings were sleek with light rain falling from a mother-of-pearl late afternoon sky.  Mr Gray opened his umbrella as a finger of wind flicked at the brim of his bowler hat.  He steadied the hat with his left hand and looked down Meredith Street towards Euston Road, where waited Kings Cross station and the train back to Stetchworth, and his mother.
    Mr Gray was thirty-one years old.  He had a younger married sister and an older brother no-one talked about.  His father, an ironmonger, had died of the influenza in 1918, leaving the shop to Mr Gray's sister and her husband who fought at Passchendaele.  Everyone knew Mr Gray was not cut out for shop--keeping, in the same way he had not been cut out for the Army, or the Navy, in 1914.  One of Mr Gray's cousins once asked, somewhat tactlessly, whether he had ever been handed a white feather.  Mr Gray's mother laughed.
    'Goodness me, Eileen, of course not.  They can see by looking at him he failed the medical.'
    His mother was apparently right.  The war came and went, and Mr Gray was not handed a single white feather.
    During the six years since the end of the war, Mr Gray had continued to earn his living in the same way he did before and during it, as assistant and clerk to Mr Arthur Percy, Bookseller.  This did not count as shop-keeping, as Mr Percy, an elderly and childless widower of independent means, did not mind if he sold his books or not.  His chief object and interest, he explained to Mr Gray, was to create a small haven where serious-minded gentlemen, of restricted education and means, could come and read books.  If they could not afford a book, they could keep coming back until they had finished reading it.  Mr Percy held small discussion groups on Tuesday evenings, where the serious-minded gentlemen would come and discuss a topic, selected by Mr Percy, to do with the way of the world and how it should be managed.  On these occasions, Mr Gray was required to make China tea and offer biscuits.  He was not invited to join the discussion groups.  As Mr Percy pointed out, Mr Gray was not really cut out for discussion groups.
    Mr Gray occasionally wondered what it would be like to be cut out for discussion groups, or the army, or the navy, or shop-keeping.  He didn't mind his job, where he had to do little but dust the volumes, keep a note of orders, dispatch parcels as required, and make a pot of  China tea when Mr Percy desired one.  Mr Percy paid him £4 2s 6d a week which, Mr Gray was reminded by his mother, was a lot more than he was worth, and for which he ought to be grateful, seeing as he only had the job because Mr Percy had been a regular and very satisfied customer at the ironmonger's shop.
    Mr Gray was grateful.  He had a sneaking feeling that he wasn't really cut out for making China tea, because Mr Percy always gave a little frown when he poured Mr Gray's brew from the pot.  But he managed the dusting and the orders and the dispatching, and he didn't mind too much waiting in the little back room on discussion evenings until his services were required upstairs.  Sometimes he took one of the smaller books from the shelves and flicked through it while he waited, but then came the bit he did mind, when the gas lamps flickered and threw formless shadows on the walls of the little back room, and Mr Gray could never quite recognise which shadow belonged to which object, or even which shadow was his own.
    One evening, Mr Gray overheard a conversation between Mr Percy and one of the gentlemen as they came down the stairs at the end of the discussion group.
     'I must say, Solway, the war has given you young chaps a much easier time of it with the ladies than we had in my day.  Shortage of men. Surplus of women.  You get your pick of 'em.'
    Mr Gray frowned slightly.  It did not sound like a serious-minded conversation. 
    Solway laughed.  'I suppose almost any man these days can get a wife if he wants one.  My friend Artie, he's a clerk at Croker's, and he married a lovely girl, a cut or so above him, very intelligent.  She's done a lot for him.  They were living with his mother, but now they've saved a bit of money, got rooms of their own, and he's even got a promotion.'
     Mr Gray went upstairs to collect the tea things for washing up.  He cared little for promotion, but the prospect of rooms of his own, with an intelligent wife to look after him, smooth his way to good fortune and stand between him and his mother, suddenly seemed irresistible.  
    On very next day after the discussion group, Mr Gray happened to notice a particular advertisement in the newspaper.
    Neither his mother nor Mr Percy knew that Mr Gray was using his day off to visit Mrs Casey's Introduction Agency.   His mother thought he was seeking a second opinion on persistent bunions brought about, she was sure, by an ill-fated attempt to wear fashionable shoes that were really not cut out for him.  Mr Gray had filled in the form Mrs Casey's assistant handed him, paid his one guinea fee, sat through the terrifying interview with Mrs Casey herself, and now had only to wait for his first letter of introduction.
    He began to walk down Meredith Street.  The sky was darkening, and the rain was getting harder.  An omnibus in a hurry sent a spray of water onto the pavement and Mr Gray's trousers.  A young woman walking past looked down at his sodden legs, then back up at his face, with a mixture of pity and disdain, as though it were his fault for not anticipating the water.
    Mr Gray splashed along the pavement.  Lightening arced across the sky, followed seconds later by a clap of thunder so loud a passing dray horse reared and whinnied in alarm.  Mr Gray stepped swiftly away from the kerb, determined not to be caught a second time.
    'Oh, I say!  Well really…'
    'I'm sorry.  I'm so dreadfully…'  Mr Gray extricated himself from the fox fur of the dowager with whom he had collided, and received another look, this time without pity.  He resumed his walk along the pavement, now running with rivulets of water.  The rain drummed on his umbrella, bouncing off the shiny paving slabs and soaking his trousers even more. 
    He suddenly felt foolish and was overtaken by a deep melancholy.  He imagined his mother, or his sister and her husband who fought at Passchendaele, laughing at his sodden trousers and his flimsy, embattled umbrella, and his bowler hat that kept threatening to blow away, even with his left hand pressing it to his head. He imagined what they would have said as they watched him collide with the dowager, and if they had seen him coming out of Mrs Casey's Introduction Agency.  'Not cut out for weather.  Not cut out for walking down the street.  Certainly not cut out for introductions to intelligent ladies.'
    Mr Gray looked down Meredith Street.  The Euston Road seemed a very long way away, and he was so very tired. 
    Who would care if he never got on his scheduled train to Stetchworth, or the one after, or the one after that, or any train at all?  Who would care if Mr Gray and his umbrella and his accursed bowler hat disappeared from Meredith Street for ever?
    I'm not really cut out for life, he thought.
    'Excuse me.'  A soft feminine voice wove itself through the raindrops.  'Could you help me please?'
Part 2 is here:  https://www.abctales.com/story/airyfairy/shadow-part-2-3