Song of the Oh So Knowing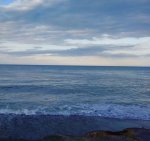 Mon, 22 Feb 2016
We are poets - drowning 

in squalls of emotions - deeply,

and ever so emphatically, we surface

the traditional three times -up-up-up



above the tumultuousness of grief

that sucks us down beneath indignity,

jacketed in rags of raging injustice.

We love too hard and hate as much. Trust



in words to alleviate cruel fears; songs 

to sooth our festering wounds. We think

a verse might heal the world. Yet

just at the moment of rescue - we...



...plummet 

               to 

                    the 

                       depths 

                          again -



tragic and loving it. We, devastated, 

barely stutter at our thousand deaths, 

each bravely died. But we are here for posterity, 

glowing in the knowledge 



that after we are dead, society

might mourn us; possibly even read us.

And though this secretly pleases us, we never

ever show it. We can't - we are poets.