Alfred Muggins' Holiday In Marmaris 2022 : Part 3 : Flight To Exotic Turkey (Escape From Mad Britain!)
Image: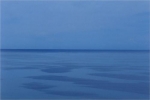 Sat, 28 May 2022
12/5/22 (26/5/22)
     Anyway, after many tribulations, and everybody and everything running late, and time going just a little bit too fast, they did get to their car park and the Airport at Manchester, and to their flight on time, only to find that the plane ended up having to wait on the tarmac, so to speak, for a couple of hours, while the baggage was put on the wrong plane to another place in Turkey, by mistake, and then had to be taken back off and put on their actual plane, by the poor overworked and presumably shortstaffed (wasn't everything in this mad modern world of the overefficient UK shortstaffed!) baggage handlers.
     The mistake caused extra baggage handler workload, which could not be caught up so the poor passengers and their pilots and cabin staff all had to suffer the delay, not that Alfred Muggins really minded. What did it matter when he was on holiday already! They had not missed their plane! They had been able to park their cars. They had not lost their passports, and the holiday was happening, despite the worries of a stressful couple of weeks as he hoped everything would go smoothly, and that the packing would be adequately completed. He found that now he could start to relax. None of the Grandkids had been left behind and the adventure was about to start. He had always found that time didn't matter as much when you finally started your holiday!
     Mrs Muggins had dutifully changed the holiday bookings 3 or maybe 4 times over the last two coronavirus years to different, but always very exotic resorts, at different points along the Turkish southwestern and southern coastlines! Instead of getting to know Turkey a bit better he was now even more confused about where and when their other bookings had been for.
     One had been more exotic in his estimation because it was further away from Europe. Another had been very all inclusive, and even better as a family holiday for the grandkids, who unfortunately would have to go with them and be catered for, but Alfred didn't think it was necessarily more exotic, in the sense of having more history and 'culture' (whatever that was?) Anyway he had been rather relieved when that one got cancelled because of continuing outbreaks and mutations of coronavirus last year, as that one had required more money to be invested in it. Thankfully when that one was cancelled they actually were able to get quite a lot of money paid back off it, with which to pay for some of their holiday in the UK (which tale will doubtless have been told elsewhere in his constant, if irregular, ramblings – probably still to be typed up, and certainly not yet published in any form. – Watch this space!).
     (We are getting rather behind aren't we! Inevitable I suppose in this life of too much to do and not enough time! – or should I say – Too much to think, to dream, and to write, and not enough time to write, type up, and to publish, let alone to advertise, market and sell! Oh well he would just have to write as much as was humanly possible and hope that someone else, he wasn't quite sure who, would be able to publish it (and sell it for millions?) after his death!)
     They were able to change to a cheaper holiday, self catering in hotel apartments, which was the one they were now on. Actually it was nothing of the sort really. Almost the first thing they did after waking up around lunchtime following their arrival in the middle of the night was, following the decisive leadership of Mrs Muggins, to book in at the hotel reception for 7 days out of 10 days hotel breakfasts and dinners, so they got a reasonable offer on regular meals, without having to leave the hotel all the time. (Luckily this proved to be a good policy as the hotel meals were excellent, and the whole party, except the rather wayward and decidedly not hungry (most of the time!), and extremely fussy younger grandkids, enjoyed their meals, which could be eaten before and during the evenings' hotel entertainments, including Bingo at 9pm, or a bit later, for the Bingo addicts in their party (this was usually the time when Alfred had a mental break from the excitement of the holiday, and allowed his brain to shut down, while everyone else concentrated supremely in the hope of financial gain!)
     The grandkids did however like the hotel entertainment very much, particularly the Kids'Disco, in which they were invited onstage, every night, to be stars in front of an appreciative, and amused adult audience, to perform their energetic star performances, to the same child (and adult!) appealing tunes, with actions and dance steps. Over the 7 to 10 days of attendance the kids all got better and more perfect at these steps and actions, even allowing for people going home and new arrivals
     There was also the great attraction of the bouncy castle, erected not far from the pool, just outside the restaurant area every night. It would have been cruel to take the younger grandkids away from all this too often, so it suited everyone to spend most of their evenings there in the hotel!