Curiosity Killed The Cat : A Day In The Life Of Alfred Muggins In Turkey (He Daydreams of the Rise and Fall of Empires)
Image: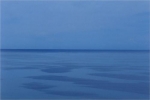 Tue, 31 May 2022
     Curiosity Killed The Cat, but the lazy humans, having arrived in Turkey are quite happy to stay inside their compound of the hotel and pool, and the hotel bars, watching Turkish flags, flying in the breeze across the road, and watching fluffy clouds pass over the beautiful wooded mountains behind the town, sipping a variety of drinks, one at a time, while the sun washes his poor legs, while his chest, which really needs some sun, is in the shade on this sunbed, and gets none for a couple of hours today, although it had a bit too much yesterday, even though it was getting a bit cloudy yesterday afternoon, so didn't get around to putting any sun lotion on at all, and did find it had become a little pink. He vowed to put lotion on today as a protection come what may. He had not come on holiday to burn his skin!
     When will they venture out to see more of Turkey, and in particular the town they are in. They have been here for one day, and they are now into Day 2. Yesterday was Chill Day – not chilly, just a bit cloudier in the afternoon, but warm! Actually he meant chilling for a day after the flight, with not enough Sleep!
     But it is nearly time to Breach the Walls of the Hotel Compound and go out into the Real World of Turkey, with real Turkish money, known as Turkish Lira – not to be confused with Italian Lira – which apparently no longer exists, as apparently a few years ago they were taken over by the EU or (for those who are not comfortable with abbreviations) the European Union (Federation of Soviet Socialist Republics!!). (only making a joke at Mr Putinplot's expense – the more things change the more they stay the same!)
     Perhaps the EU is more like the old Soviet Union than we think, a mutual trading block of likewise communist brotherhood of nations, trading resources interchangeably with each other, and erecting a beautiful workers' paradise by so doing, in which all the needs of the populace are catered for! It is run, of course, by Capitalist Barons – sounds remarkably like Russian Oligarchs in the Soviet Union of the Russian Federation, running the whole show in Russia, doesn't it?
     Thankfully Italy volunteered in this immersion into the EU Empire and the Euro Currency control a few years back, whereas poor Ukraine is a very unwilling volunteer in the suppression of both its human and its democratic rights, and its economic rights and possessions, and the destruction of its infrastructure, in its current Invasion by Big Brother Putin, in his newly refounded Union of Soviet Socialist Republics Prison Camps and curtailment of free speech – which is the least of their worries, as they might be drafted into Putinplot's Military Machine and forced to kill their brothers and sisters, aunties and uncles, cousins, and even grandparents, in Ukraine!
     And who knows, if Plutinplot's War goes well they might even end up invading other countries, and going on a Grand Tour of the World, starting with Moldova and Lithuania, Latvia, Estonia, Poland, and no doubt many other places in the whole European Union!
     It might be a bit like Alexander the Great of Macedonia, who, at a young age, took over the rest of Greece and marshalled Greeks and Macedonians to conquer the whole Persian Empire, which, once they won a few key battles, fell like a pack of cards! (or is it dominoes?)
     So Plutinplot the Great might try to write his own Alexander the Great story, by taking over the weak European Union once he subjects Ukraine to his most determined will! So watch out fat and unprepared European Union Empire! Plutinplot the Great probably has you in his sights, and will quite probably be taking over your Empire once he defeats your paltry NATO Nazi defenders!