Jubilee by Alfred N.Muggins Part 4 : Surviving Monarchs and New Monarchs In All But Name!
Image: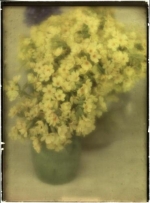 Thu, 23 Jun 2022
June 2022
     Elizabeth II, our current Queen, has done remarkably well not to get her head chopped off, in terms of history, (although who would ever have wanted to in cosy, complacent, civilised Britain?) as did Queen Victoria! After all, look what happened to the Tsar Nicholas II and his family (including Victoria's granddaughter Alexandra, the Tsarina!) (although maybe that Tsar made rather too many bad mistakes himself, and didn't listen much to good advice or have a good understanding of the concept of 'progress'!)
     Alfred would however, if he dare say this? (particularly on Facebook or in PC Modern Britain!), love to see Vladimir Plutin (who is definitely a kind of monarch or Tsar in actual reality!) have his head chopped off, for war crimes towards Ukraine, and towards his own soldiers, and all the people he has bumped off in his times as President and Prime Minister of Russia, and for treason towards Mother Russia's fledgling democracy. Alfred hoped there would be a suitable mob in Russia, to do the dirty work for the benefit of the whole of Europe (particularly Eastern Europe!) , and the whole of the democratic world (as squeamish modern western nations and democracies did not like to get their hands dirty in such matters these days!).
5/6/22
     Alfred would have liked to think that, with all the proliferation of guns in America, that if Warlord and War Criminal Vladimir Putin was to ever set foot on American soil, that he would not last 5 minutes, as the whole nation's gun owning population would immediately turn their guns upon the invader! There would never be any more oppression or taxation without Representation, whereas Putin's treatment of the Ukrainians' 30 year old Independence showed that he had no concern at all for the opinions of the people at all and would not even let them rule themselves!
16/6/22
    Putin should probably beware that he should never attempt to retake Alaska for Russia (or the reformed Soviet Union?) or make any attempts on any other parts of the Union of the United States. The Gun Lobby have been arming the American people for just such an occasion for many years! Putin beware!
    However it did have to be said that even the Texans had proved rather ineffective with their prolific weapons against just one gunman in the Uvalde School massacre in Texas, in which 19 schoolchildren were massacred and 2 teachers, while an armed but cowardly Texas Ranger Police force cowered outside the building for over an hour, allowing just one crazy 18 year old gunman to basically shoot the whole class at his leisure! In fact it might be better not to disseminate this information to Putin at all. (It is just as well that Russia is blocking the official western internet sites from its population!) The United States surely does not wish Putin or his cronies to get to know just how easy it would be to create murder and mayhem on a monumental scale if he was to send his armies to invade the States. It would probably actually be a lot easier to kill lots of Americans than it was proving to kill Ukrainians, who were really fighting back, and protecting every life they could!
5/6/22
    It did occur to Alfred that, now American Law and Order had proved itself so ineffective after the recent Uvalde Massacre and many others in recent years and weeks, he would not be surprised if the United States clamoured to rejoin the United Kingdom as quickly as possible so they could benefit from our much more sensible gun restricting laws. They would be a lot safer under the steady hands of the Queen and her Parliament. Perhaps Britain could find them a slot within our Commonwealth once again. Of course in these enlightened days they would probably be given self government and Dominion status, like Canada and Australia for example, but not before they had reverted to sensible British Law and given up their guns. Very quickly many lives would start to be saved. Joe Biden, or some such figure, would make a great Prime Minister in the United Colonies of America!
(to be continued in Part 5)