Jubilee by Alfred N.Muggins Part 5 : Return Of The King : Medievalism and Autocracy!
Image: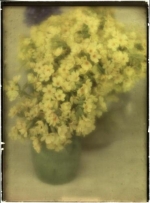 Sat, 09 Jul 2022
6/6/22
     Putin has perhaps shown recently that the age of the Warrior Monarch, or perhaps we should call it the Warlord Monarch, is not yet over, for he, without putting an actual crown upon his head, has become, in all actuality, an actual modern Monarch, based on pure medieval principles i.e. that voters and democracy don't really count, that even in the modern age a ruler with full, effectively monarchical, powers, may transcend the wishes, both of his own people, and those of a neighbouring Republic or Kingdom, and invade it, merely upon his own decision.
     Unbeknown, perhaps even to himself, he has resurrected the principle of Divine Right in which the monarch may decide what is right for his own people and those in neighbouring states, without the slightest care for their own well being, or even for their precious lives.
      Welcome to the New Medievalism of the New Autocracy! Goodbye Democracy and the Old Constitutional and rules based systems! We are entering a new age of the strongest wins, and all arms races are back on.
      Go Putin Go? The question remains will he lose his own head eventually in the process, or will true Republican and Communistic pressures actually engineer some eventual removal from power?