The Putin Interpretations : Neil Young Songs by Alfred N. Muggins (a big fan by the way!) Part 1
Image: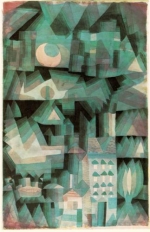 Wed, 14 Sep 2022
Instead of 'Cortez The Killer', why not call the song 'Putin The Killer' :-
      Dancing across the Black Sea,
      What a killer,
     Bringing death to Mariupol and countless other cities.
     Unlike Montezuma and the Aztecs – Zelensky and his people will never fall!
     If any of the Ukrainians didn't know they were a different nation from Russia before the Invasion they do now since the Invasion. Even those in Ukraine who only speak Russian seem to feel themselves to be far more Ukrainian citizens than Russian now. That is my impression from watching documentaries and news articles. (President Warlord Putin and his lying mouthpiece sidekick Liar Lavrov might well disagree with me of course and insist that most people in the Donbas and other areas at least are really Russians, or that the whole of Ukraine is merely part of Russia, because history apparently says so. Anyway if that's what they are saying I would probably bet that the truth is somewhere quite opposite given their recent record of truth, and their historical reputation too!) Neither Russian or Ukrainian speakers, or presumably the large numbers of people who probably speak both languages, were asked anyway before the Invasion about whether they wanted Russian tanks and Russian conscripts knocking on their doors, and their homes being bombarded or struck by missiles!
     I will still call Kiev Kiev, not Kyiv, not because I am a Russian speaker, but because I have been calling it that for years, and am set in my ways and don't like change, and surely there are plenty of Russian speaking citizens of Ukraine who will still call it Kiev without giving any support to Warlord Putin for his unwanted Invasion.
    I don't like change, but I am not as bad as Putin. He is really set in his ways (and is still obviously living in the mid 20th Century inside that paranoid mind of his!) He evidently needs a change from being President of Russia. Perhaps we could offer him another job? Something a little different perhaps, perhaps something more or less fulfilling, before he finally retires? I Alfred Muggins would be interested to hear your answers or suggestions? Answers on a postcard please, or comment on these Facebook posts! (Messages in bottles will be acceptable – as I am also a big fan of The Police (Sting's great white reggae group! You know the one!), but they must get here before Facebook stops posting my memes on my friends' timelines!)
    I was wondering if he could be employed in sweeping up the streets of all the Ukrainian cities where shattered apartments and buildings have littered the pavements and roads? Come on Putin! Its 'Cleanup Time', as John Lennon once said! Or maybe we could get him to do a spot of recycling while serving his War Criminal Time!
    Actually perhaps more appropriate would be for him to come and dig the graves of the countless people he has caused to die, Russians as well as Ukrainians! Perhaps that would be far more appropriate?