Confederacy of Dunces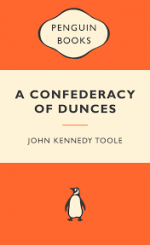 Wed, 09 Mar 2016
The eyes to the right,
nose to the left, parliament
by Picasso, no?
Snouts in troughs, insane
democracy inaction
and rolling in filth.
In? Out? Sheikh it all
about - time we woke up - smelled
the coffin's polish.
See the blond leading
the dumb and dumber and deaf
to all argument.
X marks the black spot:
a confederacy of
dunces ruling fools.