Move Away, Jimmy Blue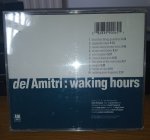 Wed, 22 Sep 2021
1 likes
It was a nickname; he had several, as people often do. His family called him Jimmy Billy, which he hated. I would have too. He got Bluey at first. For no reason at all, that I can recall. It was all surnames between us for at least two years at the local grammar, in a town more famous for having Hogwarts' location at the castle, nowadays. I boarded after two terms. More Dotheboys than Hogwarts, to tell the truth. Anyway, sometime in the third year, someone, I don't know who, called him Jimmy Blue and it stuck to Jimmy Blue like glue.
His dad was some big-wig in the area, owned half of Alnmouth or something, but was just too posh to actually live there. Jimmy was what the Yanks call "the big man on campus". Studious – not clever, that was me, usually bracketed by "too" and "by half" – he was a good, if not outstanding sportsman. Naturally, he was captain of the rugby XV and the cricket XI anyway. I was the little loon who tackled everything and the guy who batted last and fielded at third man and (very) long on.
Jimmy Blue's sister was in the year above us at the Girls' Grammar. Their school was absolutely as far away as it was possible to be and still be in the same town. By the time we got to the IVth form we all had double-A rated dreams about her. What can I say? Nobody had even seen a Razzle yet. There were rumours she got pregnant in the General VIth, Maybe she did. Jimmy Blue never mentioned it and no-one asked him outright.
I left after our 'o'levels – did very well, thanks, went on to a VIth Form College a hundred miles south of the Northumberland town. My last year at the Grammar, all of us talked a lot about the future. I wanted to be a journalist. Kev wanted to be a musician. I ended up in the R.A.F. Kev's an optician, like his dad was. I couldn't get anything out of Jimmy Blue about his hopes and dreams. We would talk about him over a sneaky fag behind the boarding house dustbins. I thought he'd end up in the city. Tooty said Jimmy would be the chairman of British Rail by forty, but, well, Tooty left after his 'O'levels too, for a job in Shilbottle pit.
And Jimmy Blue? He never did move away. Just did the same as his dad as far as I know.
Oh yes, I had to board because my dad was in the R.A.F. too.
[Where the title's from]