We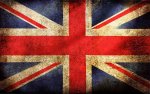 Sun, 08 Oct 2017
We are artisans, makers
of bespoke bowls and spoons
in the numbers Adam Smith
believed banished by his
own words.
We work in the service industry,
providing little service
and very little of industry:
we are the machine:
robots.
We assemble, dissemble
that we produce anything
greater than the sum of others'
component parts shipped here
in boats.
We bicker, bluster, bombast
about Island Peoples and independence
-forgetting it is so very British
to cling to the strings of Nanny's
apron.
We look back in nostalgia,
wishing for things that never were,
believing foolishly that they might be
- in some bulldog in-bred
future.