Snug and the Dream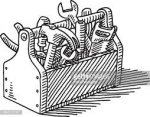 Sun, 10 Apr 2016
A Snug Fit: Why I really am Snug the Joiner
Chapter 1 Early years
I hated school.  Well, not from day one, but mostly from when I entered juniors in 1962.  The first part, Infants was okay and even fun, but the upper school or juniors was a different kettle of fish altogether.
 If you didn't fall into a narrow fit learning wise, you were left to God and providence or just labeled 'lazy'.  No such thing as learning difficulties, processing delay, dyslexia and dyspraxia.  You just got a reputation for not paying attention or being downright naughty.  If kids in the Sixties did get screened for such things those people never came near me and because I wasn't aggressive or outwardly disruptive I was left alone. I didn't learn to read until well past my eighth birthday and even then I don't remember anyone spending time with me.  I was anonymous really.  Unless I got singled out for chattering.  Something I am good at and a gift (or curse) that has never left me.  My mother was a chatterer all her life and I draw a lot from her genes.  I once got called to the front of the line in the school yard.  I was talking…a major crime!  The next thing I remember was being hauled in front of the head teacher.    He made me stand in front of his desk whilst he entered my name in the punishment book.  Then producing the cane, proceeded to give me one hard whack across the backside.  Only one mind you, but it really, really hurt and I stood there sobbing my heart out.  The bastard just stared dispassionately at me until the tears subsided.  Talking for fucks sake!  He was a bully.  One of those who were rushed into education post war to fill the gaping holes in the working  population that had been left by the latest global conflict. 
            Sometimes you got a gentle soul.  You know! The 'Miss' who never married and was devoted to the job.  They actually cared, but in my experience were never trusted beyond Lower Juniors.  I was never that lucky and because I didn't get something straight away, I got left behind and was branded 'lazy'.  Twats!  They had no idea, but because of old Enema (Enever was his real name but every arsehole needs and enema) their word was God and my Top Junior teacher Mr Standage (which is now Y6) was Enema's second in command.  If Standage didn't like you that was it.  I just spent my days keeping out of his way to avoid his wrath.  I have no idea how many words I copied down from the old blackboard.  Must have been hundreds of thousands.  I never understood any of them, I just copied them down.  I had to be quick because when old Standage reached the bottom of the board he rubbed out part of the top. So I just raced on in a constant panic to keep up.  I'm telling you now OFSTED would literally have those idiots lined up and shot for all the good they did.  The clever ones flourished of course because they would learn despite the methods, but we lesser mortals were left to God and providence. 
                I was made to sit next to the class thief Harry.  He wasn't very bright though and always got caught.  Fagan would have ditched him like a shot.  He once took a compass from the Teacher's desk.  When old Standage realised it was missing he wasted no time in making Harry stand up and empty his pockets.  Sure enough there was the compass.  He wasn't bright enough to secrete it somewhere.  He even denied taking it when he produced it from his own pocket.  I bet the Head his own cane ready for Harry.  He wasn't a nasty kid; just daft as brush.  We sang from one hymn sheet though.  Neither of us had the slightest clue what old Standage was on about and for the most part we were left alone.  Neither of us got asked any questions.  Mainly because we wouldn't have known the answer and that might have reflected on old Standage's copying out – sorry teaching…
                The only time Standage ever amused me was in assembly.  When we sang 'Glorious Things of Thee Are spoken…' it was sang to the tune of the German National Anthem.  Standage would turn and face the wall until it was over.  I don't know if Enema ever said anything to him, but he always did the same thing.  The rumour was he had some reason to hate all Germans, courtesy of Adolf Hitler.  As I said, a lot of teachers had been in the war.  Maybe he was justified. 
For the most part though he did his own thing as was left alone.  I did the same , or should I say I knew when to obey a direct command, which if ignored would land me in bother again.  So I kept my eyes firmly locked on to his voice in case I got the cane again.   I would like to think that when I entered teaching I tried to keep an eye out for the anonymous child.  They were often the shy, confidence-lacking sort that did not want to be noticed for fear of being embarrassed or even humiliated.  Thank God that the science of teaching has made such progress.  I realised many years too late that I had certain learning styles that were alien to the teaching methods of the time.  I use visual/audio processing to store knowledge.  That or visual/kinesthetic to memorize a way to do something.  We all do, but I rely more heavily than others.  Hindsight is a wonderful thing and the teachers I encountered in my early years of learning were not to know.  I just wish that they hadn't erred so much on the side of negative discipline to maintain order.
                Before I move on, I must relate the other occasion I was given a single stroke of the cane at primary school.  The difference being I accept fully deserving it.  When myself and three other boys (all aged 9 at the time) were having a weeing contest in the boys toilets to see who could pee highest up the wall.  My only regret was that I came third.  The master who caught us was less impressed.  So he frog-marched us of to old Enema's office.  Even now during my time in teaching I realised the difference between a pupil who was 'bang to rights' and one who had been unjustly or too severely treated.  That, up until 1966 summed up my experiences of school.  So by the summer of 1966 I was well on the way to being type-cast as Snug the Joiner.  Except I couldn't work wood, but at least I was 'slow of study'.
Chapter 2 Shakespeare enters my life
Secondary education was clearly defined in 1966.  If you failed the 11+ and I managed to do that with consummate ease, you were shipped off to one of the many Secondary Modern schools.  These appeared to have two purposes.  One, to filter back into the Grammar Schools/Technical Highs the ones who somehow slipped the net via the 13+ (a sort of second bite at the cherry) or prepare us semi-epsilons for servitude on the lower rungs of the employment ladder. Back then we knew our places and kept to them.   Even when the local authority decided to create a brand new school, Great Baddow Comprehensive, you had to have some sort of pass in the 11+ to get in.  The only thing 'comprehensive about it was it kept us thickies out.  The first year in Secondary was okay I suppose. We were mixed then and there were some decent kids in amongst our lot.  Then in the second year I descended in to purgatory.  Otherwise known as 'the Third Stream' which was littered with more than a fair share of those who at best saw teachers as something to be defied and at worst hated anyone who refused to join their rebellious ranks. They usually sought out the weakest of the pack and bullied them.  I had my fair share of getting picked on.  I knew then that I did not fit their particular niche.  I wasn't street wise, I wasn't physically tough or self-assured.   I was just vulnerable.  Somehow I was learning and actually managed on one occasion to silence one of my regular tormentors with a piece of knowledge that he considered impressive.  I knew the speed of light that's all, but to him it was impressive.  "You should go to university you should!"  Well, it took nearly thirty years from that moment, but I DID go and got a good degree.  Yet back in 1967 that wasn't even a dream.  No, I wanted to be a train driver and that was all that mattered. 
I met my lifelong friend Chris in 1967.  It was his friendship that made school even the slightest bit bearable.  We both loved trains and would regularly skive off and go up to London train spotting.    I don't think I was ever really missed.  Except that is for Mrs Marion my English teacher and schoolboy crush.  Nobody taught us about hormones or change.  No we just got the urges that seemed paradoxically weird and nice at the same time.  Mrs Marion was one of the few who saw something positive in me and I mean academically of course.  I may have been in the third tier, but excelled when it came to prose writing.  In a class of thirty kids she always read out the top three marked essays.  I never failed to make the top three.  In fact when I dictated one of the top of my head to Chris my mate, on that occasion two of the three read out were of my creation.  
Apart from that though I was a run of the mill failure.  Never doing homework and always managing to keep under the radar.  Except for a Third Year Parents Evening when my lies to my mother about homework were discovered by Mrs English the Deputy Head.  But even then, no one followed it up and I was left to drift on in anonymous mediocrity. 
Yet that same year I was to encounter something that unknown to me was the beginning of a journey that would end at the temple of the RSC itself, The Royal Shakespeare Theatre in Stratford upon Avon.
The year was 1968 and amidst the bewildering world of puberty, which was itself hard enough to deal with, I was being hauled off to watch some film or other.  Not that I cared a toss.  It was better than being in school.  If the teachers did me what we were going to see I hadn't listened.  The magic word 'Trip' was good enough for me. 
            I'd never heard of A Midsummer Night's Dream and I didn't care.  I was going to the Odeon and happier memories of Saturday Morning Cinema.  So of course I said yes.  Every Saturday saw me sent off with a shilling (5p for those younger than forty five) to be entertained for a few hours.  I used to spend 9d to sit in the Circle.  It got you away from the riff-raff and I still had 3d for an ice lolly.  It was one of those little oasis of pleasure in an otherwise turbulent childhood.  This though was going to be so much better; although I didn't know it at the time, I was taking my first step to fulfilling a dream I didn't even know I had.
            Then I saw her!  A near-naked Judi Dench as Titania.  Say what you will, but a thirteen  year old boy would do well not to be drawn by her charms.  Thankfully, the play stuck in my mind for more noble reasons and my lifelong love affair with Shakespeare's greatest play was well and truly underway.