The Love of the Loveless (Chapter 5) (2)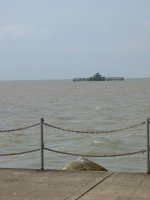 Thu, 28 Feb 2019
      There were some early school photos of me.  I didn't like having my photograph taken, and it showed even then.  The attempts at smiles that mostly ended up looking like I had puffed-up cheeks.  The generally unkempt hair.  The shy eyes, hiding behind glasses that I wore for my squint.  The clues to my autism were all there then, at school - in my behaviours, not just my appearance.  The fact that I couldn't focus on lessons, or cope with that kind of learning situation, in spite of the fact that I was obviously bright, and could read, count and tell the time long before I started school.  In those days, though, nobody knew about Asperger's.  I had other labels instead: quiet, disruptive, shy, rude, unfocused, incapable, dreamy, unfriendly, slow...
      I didn't have any from my teens.  The next one was of me in my running kit - dark-haired, huge smile, hands aloft - sprinting to the finish in my first London Marathon.  1986.  I was 27 and had only been running for four years.  I'd taken it up after watching the London Marathon and being inspired.  I'd been a runner ever since, though I didn't have any real ability for it.  I trained hard, but was never much of a competitor.  Three hours, fifty-three minutes.  No great shakes.  No one's record but mine.  I never bettered that time in a marathon and only ran a few more before switching to middle-distance.  I wasn't really built for it.  I was tall, thin and long-legged.  I should have been a sprinter.  It didn't interest me, though.  I liked the distances.  I liked going out and running for an hour, or maybe two, and being alone with it.  Me in control.  My body parts working together.  The machine going at maximum capacity.  The freedom of it.  The fact that when I was doing it, it was just me and no one else.  No one to interfere.  How I'd been throughout my life, really.  Just me.  I looked so young in the photo.  Had it really been so long ago?  So young.  So much ahead of me.  So many things to do, directions to take, experiences to have.  The world was there for me - and there I was, in that photograph, running towards it.  That smile.  Those hands raised.  The sweat so heavy on me that my hair looked like it was glued to my head with molasses.  It shone in the sunlight of that day, as the camera caught me.  Running into my future.
      There were three of Karen.  Firstly, a shot of her in her final year at school.  Her uniform smart and sharp, with a mirror-straightened tie.  Her red hair flowing down over her shoulders, and curtaining over those keen brown eyes.  Her almond-shaped face, with high cheek bones and pert chin, and the expression that spoke so much about the intelligence behind it.  Serious and no nonsense.  Just the faintest hint of a smile - almost as if she was feeling the natural impulse for the camera, but resisting it, as if it might betray some kind of weakness of character.  Karen the clever one.  Karen the achiever.  Karen with the bright future waiting.
      Then there was one of Karen and Rod, outside the church on their wedding day.  Rod looking every inch the successful businessman even then.  It was a huge affair, with a full banquet afterwards at a hotel in Canterbury.  Rod's brother was best man.  I bought the best suit I could afford at the time, then spent extra having adjustments to the trouser legs and the jacket arms.  The only other time I wore it was to dad's funeral.  I still have it, in my wardrobe.  It still fits, almost thirty years later.  Not many can say that.
      There was another one of them on their 25th anniversary, a couple of years ago.  Another big do. Same hotel, but much more money spent.  They were posing by the Roller, which had a huge ribbon tied around the bonnet - Rod on one side of the radiator grille, Karen on the other, their champagne glasses meeting in between, above the wings of the flying mascot.  The Spirit of Ecstasy.  Karen - two years younger than I was and already a mother of three grown children, all of whom already had more education than I could imagine.
      There weren't any of my wedding to Lucy.  I had them all.  Or rather, mum had them all in the box in her loft.  They were good ones, too.  Not fancy, expensive and posed like traditional wedding photos.  But then, we didn't have a traditional wedding.  Lucy was a pagan, and I - though an atheist - had some spiritual affinities with what she believed.  We had a pagan hand-fasting in a local wood.  We dressed as we pleased (me in black, as usual, including my jeans and Doc Marten's).  Lucy was radiant in the smoky air, with her night-coloured hair and her dangly silver earrings and her witching eyes.  We exchanged poems we'd written for each other.  We sipped wine from a wooden chalice.  We jumped over a broom of twigs.  It was a bright, cold February day - the first fine one after days of drizzle and murk.  Everyone who came donned wellies and winter coats to walk the path to the spot we'd chosen.  Rod and Karen dressed like the country set in Barbours and tweed hats, like they were off for a day's hunting.  It was difficult to know, as they were both Christians, whether they were bemused or offended.  But they played along.  And then afterwards, we all went to the pub.  The whole thing cost us a few hundred pounds.  It was what we wanted.  Small, and special.
      for as long as love lasts
      I had three of Michael.  One as a small child, standing beside a Christmas tree, grinning a toothy grin as he held a bottle of beer up to a pint jug.  Clearly something posed by dad.  It always brought a smile to mum, though.  Then there was one of him a little older, sitting on a sofa, staring down at a baby he was cradling in his lap. Me. I was wrapped to the chin in a fleecy blanket, with just my small round face showing, my eyes looking up to him, his looking down at me in a kind of amazement.  Here was his brother - here in his arms.  The one who would grow to be distant from him in many ways.  It might have been the six-year age gap - though he got along fine with Karen, who came two years later. I can remember them playing together more, and her going to him first when she needed a brother.  Maybe it was his 'older' status.  I was never sure.  I know I preferred my own company even then, and didn't have much interest in what they liked.  Sometimes I felt like they were conspiring against me.  He used to call me names and bully me, and she would copy him.  And then, if I came back at her, she would go to him.  Even as we got older - Michael in his teens, having girlfriends, joining the Army cadets - he and Karen were closer than either of them ever were to me.  I could never quite understand why - not for years.  I was 'different'.  Even at school, where Karen had more friends in her first year than I'd made in the two years in which I'd preceded her.  Michael, too, was always popular.  Always out with friends. Friends were their thing.  Something they could have.  Something they shared.  Something, again, that I never really understood.
      The final one of him was the last one ever taken - and the way I chose to remember him.  A portrait shot of him in his uniform - the Princess of Wales's regiment.  Service dress, inspection ready.  The beret pulled down at forty-five degrees above the right ear.  The badge with dragon rampant.  Honi Soi Qui Mal Y Pense.  Shame be to him who thinks evil of it.  In contrast to his grandfather's photo, there was no softness evident here.  The expression was stern, with a pride that struck me as more about youthful arrogance than honour of service.  Just you try it, it seemed to be saying.  Just you try it and see what you get.  His twenty-third birthday just weeks away.  Hours before he left for his second tour of Northern Ireland.  Where the sniper got him.  Sultan Street, Lower Falls.  Where he left us for good.  Though, in many ways, he was already gone years before.
(continued)