Shove Thy Neighbour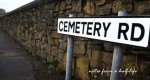 Thu, 04 Oct 2018
1 likes
            Sartre said that hell is other people, and maybe he had a point.  It probably comes down to how much you have to deal with them.  With me, it's as little as possible.  Unless there's drink, drugs or sex involved, in which case things are more bearable.  Thankfully, there are few people I have to hang around a lot. 
            The supermarket is a zoo - elbows, shoes, teeth, trolleys, rabid wolves in human garb.  It's why, when I'm not actually on shift there, I do my shopping late at night when most of them have returned to their caves.  Just the sad, lost, lonesome ones left wandering the aisles in broken shoes, like hospital refugees, buying pies for 5p that have to be eaten by midnight.  And alcohol, of course.  Never see that short-dated, though.  Never see that reduced.  Why does Buy-One-Get-One-Free only apply to bread or bleach?  Why not whisky?  Cigarettes?
            Other people are harder to shake off.  Family, for instance.  Jesus!  Why are families regarded as the primary social unit?  It's amazing we haven't all killed each other.  We've had enough opportunities.  Weddings and funerals are like trench warfare - unless someone dopes the food.  At least you can shut them out of your life if you no longer have to live with them.
            Not so with neighbours, unless you move.  Or can afford to.
            The couple next door like to fuck.  They do it a lot.  Fair play to them.  But they have a brass bed, pushed up against the radiator in their bedroom.  I lie awake sometimes, listening to thrash-metal Tubular Bells...
CLANG - CLANG - CLANG - CLANG - CLANG - CLANG - CLANG
            I don't think it's offensive, or even bad PC, to observe that she's a large woman.  Even that does a disservice to the notion of 'large'.  A whale is large.  So is an aircraft carrier.  So is a planet, or a galaxy.  And here she is, married to a stick insect.  I can only hope, for his sake, he always goes on top.  Any other way would be murder by crushing and suffocation.
CLANG - CLANG - CLANG - CLANG - CLANG
            I saw him in the street once.  He's kind of curve-shaped.  He said they're trying for a kid.  How hard can it be?
CLANG - CLANG - OHH - OHH - CLANG - OHH - CLANG - CLANG -
CLANG - FUCK-ME-WAYNE - CLANG - CLANG - OHH...
            Downstairs, meanwhile, is Acab.  A 50-something hardcore punk.  Big guy, too.  When he sits on a sofa, things shift around.  Imagine a 5-ton Buddha dropping onto a bouncy castle.  He bench-presses lorry axles.  His tattoos mostly comprise images of advanced military hardware.  He has a big amplifier, but no headphones.
            "I was listening to Septic Cancer by Rictus last night, H."
            "Funny.  So was I."
            "I didn't know you had that album."
            "I don't."
            I console myself that it must be worse for Ed, underneath him.  He gets the stomping, too.  Para boots.  Hob-nailed slippers.
            But the flats are cheap, so what's to do?  All bills included, except gas.  Sea views.  Good ventilation around the window frames.  Winters, you need anti-freeze in the toilet cistern, but at least the roof doesn't leak.  The slates are caulked by seagull shit.
            So... small mercies.  It serves.
            And the entertainment's free.
CLANG - CLANG - CLANG...