Craven Gets Flashed XXI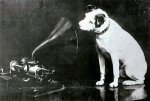 Thu, 08 Apr 2021
1 likes
At the Village Tavern Betty and Mildred were seated at a table near the stage.
"Do you ever get the feeling you've been forgotten," said Betty.
"Sorry, but I thought the emcee was on his way over, looks like he took an unexpected turn. You nervous about your song?"
"Nah. That I can handle. But it's been almost twelve hours now and still no word from Craven. I know I left in a bit of huff, but it usually takes him no more than forty five minutes to sniff me out. It seems mine's about the only trail he's able to follow; like I'm a missing limb and he's not himself until he's gotten it back."
"He's got it bad for you, kid."
"He does have his moments. Once when I was secretly romancing Gary Cooper and hot buttered popcorn at the Loew's theater, an usher comes rushing up to my favorite seat with a note and a thorny rose. The note said, To the lovely lady on the aisle in row E. If you come back I promise not to be the man you left behind. Only it won't be Gary Cooper. Maybe someone in the B movie category. He ain't the greatest actor, but he sure looks sharp in that fedora as long as he keeps his yapper shut. PS. I told the usher to hold the flashlight steady and to fetch you a band-aid in case you run into trouble with the rose. Yours, if you'll have me. Craven."
"Awww," said Mildred. "They sure know how to shovel it don't they?"
"You said it. Now where's that waiter. We're out of martini's again."
***
From the personal files of Prof. James Moriarty.
Dear Diary,
I'm not as diabolical as they say. Oh, I suppose I'm diabolical to a nit-wit dry cleaner with Victorian-era tea cups rattling around his brain. But I'm merely a lover of chaos who in his youth happened to fall in love with a series of phonograph records titled Accents to Woo the Wealthy Ladies. My particular favorite was disc three, the Spanish Accent by Ramone Vasquez. I loved Ramone so much that I stole his name and most of his charm. I was on my way.
It was many years ago in the listening booth at Victor's Record Shop in Yorkville that I was first seduced by the mellifluous tones of Mr. Vasquez. His lilting tongue giving me hope for a lustful and wealthy future with the monied ladies. But my dream-world would soon to be shattered when school let out at three. Into Victor's they stormed. Clumps of teenaged girls — gum-smacking savages in pleated skirts and school sweaters — smelling of cherry Coke and rage, wielding their Frank Sinatra records like pitchforks and torches. Through the booth's tiny window I witnessed those acne-faced hyenas looking to eat me alive in exchange for a skinny crooner in a bowtie. All or Nothing at All indeed.
It wasn't until Margaret - the floor manager - waded through that Red Sea of sweaty tentacles like a pony-tailed Moses in a blue gingham dress that I felt safe — and soon fell in love.
Margaret was a former prison matron from Oklahoma and soon to be my first introduction to the cruel world of hard work and domesticity.
I have a phonograph back at my place, she told me. Bring along your accent. I'll even make you dinner. But first I need you to pick up some groceries. Here, I'll give you a list. And don't forget to wipe those clodhoppers on the mat before you come in. I've got new carpeting. Hello? Are you even listening to me?
What could I do but melt like sweet butter in those Oklahoma corn fed arms of hers and say, Okie dokie, señorita. But that was so long ago. And tonight I promised Madam Roza and Anika I would make up for my indiscretion with the delectable Miss Adler. I am to take them to the Village Tavern tonight for many frozen margaritas. I must remember to bring along my accent.
Till next we meet.
I am truly yours,
Prof. James Moriarty
Photo courtesy of Wiki Commons:
https://commons.wikimedia.org/w/index.php?search=phonograph&title=Specia...