Craven Gets Flashed XXII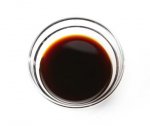 Fri, 23 Apr 2021
At the Houston Street elevated station two figures in matching traveling cloaks hurried down the stairwell.
"Wait up, Kenny!" said Jenny. "You're moving too fast."
As Kenny stepped onto the sidewalk his right foot gave way and down he went.
"Oh, God in sweet heaven!" cried Kenny. "I have fallen! Moriarty, you have foiled me once again! His agents in hell have bewitched my legs with their wretched sorcery!"
"It was a banana peel, Kenny."
"No doubt left by one of his agents to thwart his inevitable incarceration! Genius! Who else but a mastermind would stoop to such cliched theatrics!"
"Sometimes what you see is what you get. Which is why I stopped dating boys and fell in love with my camera. It only breaks my heart when I want it to."
"Nevertheless you're to take a photo of the banana's remains and I will retain the carcass for further analysis! Have you a pair of tweezers? I don't wish to compromise the integrity of the evidence with my own soiled fingers."
"At the moment, the tweezers are at the bottom of my purse floating in a sea of condiments from the Lotus. Hot mustard and soy sauce in tiny porcelain bowls once covered in chewing gum foil. I always forget to take them out. Now they're just tiny wading pools for whatever vermin happen to be crawling in the vicinity of my necessities."
"Never mind, dear girl. We must make haste! North to Bleecker on foot. Brace yourself for any further shenanigans along the way, Jenny. I do believe a grand piano tossed from a garret window is not below Moriarty's cunning at this point! It won't be long now! Onward!"
"Hold on to your onwards, Kenny. I may be your Watson at the moment, but I'm still me. Why do I always latch on to the loonies?"
"Oh?"
"You hold the banana peel and I'll take the picture. Then we'll hop a cab to avoid any more pitfalls. It's only a few blocks. Now hold still and try to smile."
"How's this?"
"Never mind, Kenny. You smile like your teeth are on on fire. Lose the banana and we'll climb into that cab down the street."
Once in the taxi the two budding crime-fighters settled back and avoided eye contact.
"The Village Tavern, my good man!" said Kenny. "And God help you if you show caution at the corners!"
"Holmsey! Is that you?" said the driver.
"Mycroft!"
"Well, that just kicks a sorry bucket," said Jenny. "I'm going back to Craven. At least his delusions have both feet planted in a century that has pizza, and Gangbusters on the radio every Saturday night!"
"Now, Jenny," said Kenny. "Should your efforts in any way bring about the demise of the world's most dastardly criminal mastermind I shall see to it that you are amply rewarded with a commendation from the queen; plus twenty percent off all your dry cleaning needs."
"Make it thirty and you got a deal."
"Then onward we march, Jenny!"
***
A few tables away from Betty and Mildred, Dr. Victor Wiggins DDS — president of the Yorkville chapter of the Baker Street Irregulars — rose from his place at the table to make an announcement. "Hear ye! Hear ye! As ye have witnessed here earlier tonight, our fearless leader Kenny the dry cleaner has once again taken a tumble from the safety of his nest. I'm afraid his Mr. Holmes is in dire need of a keeper at the moment. We shall drink a toast to his good health and make the most our time together. Cheers to you, Kenny! May you rise again with your gathered wits all in one basket!"
"Cheer to Kenny!" they shouted.
"And now for some fun news. I just now spied Mr. Craven Danger exiting the men's room. Keep your wits about you, boys. He's bound to spot us, so be cordial and try to forget his past insults. But brace yourself for more. Game on, boys!"
Photo courtesy of Wiki Commons: 
https://commons.wikimedia.org/w/index.php?search=soy+sauce&title=Special...