Chalk & Cheese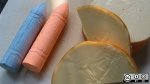 Wed, 20 Feb 2019
The car park is busy but eventually I find a vacant spot at the far end. I put the car into neutral, pull up the handbrake and turn off the ignition. I look in the mirror and straighten my tie. Time to go, but not yet. I'm early, I always am. Habit I suppose. Unlike her, she was late for everything. It annoyed me at first but I just accepted it after a while. We were different in so many ways, even my parents called us "Chalk and Cheese".
I first met her in 1990, she was twenty-five and I was three years older. Six months later we were married and then followed eight crazy, wild, ridiculous, alcohol-fuelled years. Lots of highs and buckets full of lows. We fought like Ali and Frazier almost daily. Say the wrong thing and she could flare up quicker than a bonfire soaked in petrol. I knew how to press her buttons and she mine. No kids, thank god, how we'd have coped with them I can't even begin to imagine. We tried, oh how we tried, but nothing ever happened so we just carried on partying. We divorced in 1999. We'd both just had enough. The divorce was easy, we'd always rented so there was no property involved and by 1999 we'd been living apart for more than a year. That was it. Time for us both to move on.  I saw her briefly a few years later, sometime in 2004. She was in a bar with another guy and they looked happy. I never said hello, just left. No point in stirring up old memories.
I haven't seen her since that day. And now I'm here. Waiting as usual.
My phone rings, it's my wife. I ignore it and then text her. "Just about to go into a meeting. Call you later. XXXX."  I hate lying but there's no way I can tell her the truth.
 As I put the phone back in my pocket I see my cufflinks and a memory comes flooding back. She bought me a similar pair from an antique shop in Brighton. I thought they were amazing, real gold with a diamond stud in each. I wore them every day for weeks and then one day they were gone. We'd had a massive row about something stupid and so to get her own back she'd sold them to a local pawn shop. The following day I took one of her favourite dresses to the local dump and threw it in a skip. That just about sums up our relationship back then.  
Two weeks ago I got a call from her brother. Sad news.  She'd been killed in a car accident. He thought I'd like to know. I wasn't sure how to react. Should I be upset, offer my condolences, ask about funeral arrangements. To my surprise, I did all three.
She was just fifty-two.
I close the car door and make my way to the crematorium. There's a group of about twenty people outside. Her brother see me and smiles. He walks over, shakes my hand and thanks me for coming. He returns to stand next to a man with two very smartly dressed identical twin boys, I'm guessing twelve or thirteen years of age. Definitely hers, I can tell by the eyes. There's a look that says "Cross me and I'll rip your fucking ears off." Her brother says something to the man and he looks over and nods. I nod back. Awkward moment, obviously her husband.  
Ten minutes go by, then fifteen. I look over at her brother and he mouths two words and then smiles. "She's late!"
This makes me laugh, which is weird as there are tears running down my cheeks.