Eleven Plus and Me.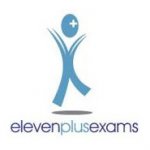 Fri, 25 Aug 2017
Seeing the GCSE results on the TV today reminded me of an exam I took in 1969. It was the Eleven- plus.
I was a bright kid at eight and nine and when I was ten I remember my teacher telling my proud parents at an "open" evening that he fully expected me to pass the Eleven plus. I'd come "Top of the class" two years running and now I was approaching my final year at Junior School.
I didn't know what to expect in the eleven plus exam and to be honest neither did my parents. Their schooling had been severely interrupted by the inconvenience of war and evacuation.
The teachers didn't seem to know much about the eleven plus either, mainly because no child had ever passed it at my school.
Mum decided to encourage my academic career and bought a full set of Encyclopaedias at a local jumble sale. It took her five trips from the local church hall to get them home. There were 12 volumes and they weighed a ton. They were a few years out of date (1948) but that didn't matter, they were full of useful knowledge. Mum said I should flick through them and read things that I was interested in. I didn't need much encouragement, I loved reading and quickly found stuff of interest.
Yes, the way forward it seemed was to read the Encyclopaedias.
I had six months until the exam. Every night I would choose a volume and flick through it and read large chunks about "things".
A few "things" really interested me and I was sure they would come up in such an important exam as the Eleven plus.
The first thing was an Albatross. I quickly learnt that there were 22 species of Albatross, the biggest being the Wandering Albatross with a wing span of an incredible twelve feet. That's the size of two bedroom doors apparently...amazing stuff. Then there's the Sooty Albatross, not as big as the Wandering but still a big bird. Yep, I could name all twenty two and give you their wingspan. How clever was I?
Another "thing" that caught my eye was a man called Napoleon. I'd never heard of him before but soon learnt all about the French Revolution, his famous battles, when and where he was born and where he eventually died. Someone as important as Napoleon would surely be in the Eleven-plus.
Then there was British Cattle. Wow, there were a lot of those. I read mainly about The Aberdeen Angus. It can weigh over a ton and is either Black or Red in colour. And...it's from Scotland!
Armed with all this extraordinary information I went in to sit the exam supremely confident.
Mr Wilson gave out the papers. I couldn't wait to have a look at the questions and get started. I was sure no one else in that room would have the knowledge that I had.
He blew a whistle. This meant that we could turn over our papers and begin.
I remember the first question vividly. It asked what were the four points of the compass. I knew the answer of course. North, South, East and West but what one was at the top or bottom or left or right I hadn't a clue. I flicked through to find the questions about Albatross's, or Napoleon or British Cattle. To my absolute astonishment there wasn't any! Not one...
I failed my Eleven-Plus, along with everyone else in my class.
Can't think why...