Agnosy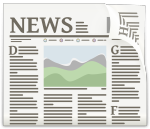 Thu, 27 Sep 2018
(On the 26th September a newspaper headline read: Man in hospital after cherry-picker accident)
 
Today's paper described a collision

between a bus and a cherry-picker.

It was an incident I could envision

and my heartbeat pulsated quicker.
A cherry picker? I cried in alarm,

was it one of ours by any chance?

I hope he hasn't come to any harm

and at my poems he'll look askance.
Then later on I took another look

and found it was an hydraulic crane

which for a person I had mistook

and momentarily had addled my brain.
I could again breathe a sigh of relief

now that I'd learned the true meaning

and yet I could not shake off my belief

that my ignorance was demeaning.
© Luigi Pagano 2018