Sour Grapes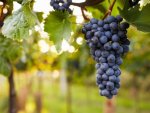 Wed, 23 Jun 2021
3 likes
I'm waiting in Trafalgar Square,
under Nelson's column; by the lions.
Legend has it that they roar
whenever a virgin goes by.
She is an au pair from Scandinavia,
whose blue eyes and blonde hair
gladden the eye.
I search in vain
for a glimpse of her face
through the milling crowd,
but of the elusive maid
there is no trace.
I say to myself:
It's all for the best.
Because I am pretty sure
that she would have failed
the lion's test.
© Luigi Pagano