Runaway Mother chapter 14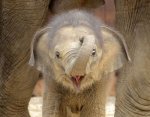 Thu, 17 Nov 2022
1 likes
I love my job! Not many people can say that! Betsy and I have created our own little short hand style of communication. I am banging out coffee's left right and centre, just me and Betsy moving to the rhythm in my head, making each coffee better than the last. I would usually get a break at the halfway point of my four-hour shift but Betsy and I are having so much fun that its Chad who has to remind me to take it!
As he gently taps me on the shoulder, I'm putting the final touch to a cappuccino…a tree shaped design made out of milk. He holds up two rolls and invites me to the break room. After I put Betsy's steam wand in a safe position, I follow him into the room where it happens to be just us.
Butterflies flood my stomach, but I try to not let them show.
'Here's a BLT,' he says and offers one of the three seats at the table by pushing it out with his foot. He has a bit of mayonnaise on his chin after he bites into his sandwich and I rub it off for him with my thumb. He is unable to speak as he has so much food in his mouth, so he gives me the thumbs up and points to the roll in front of me.
I unwrap it and then rewrap the bottom half so none of the filling spills onto my 'Bob's Deli' t-shirt. I bite into it and the taste of the crunchy lettuce along with the juicy tomato and crispy bacon is heaven! I savour every bite and can't help but realise what I've been missing.
Chad's company only enhances the taste. Even though we're silently eating, it's a comfortable silence, one which assures me that we could be great together!
With a full belly, I go over to the water dispenser, but it's all out of the little cups. 'Hang on a second!' Chad puts his index finger in the air and disappears only to arrive back with three different types of soft drink and a bottle of water. 'Perk of the job!' he smiles, his dimples making me tingle.
I pick the Fanta and he goes for the coke. He sits back down and just before he attempts to break the seal, he springs up again, 'I quite fancy a Fanta as well!' he winks and brings the other drinks back to where he got them.
When Chad belches, he excuses himself looking embarrassed. I recount my story of Ethan almost making the house shake with a belch and boast, 'Ethans was better!' We laugh off the back of the story.
'Ethans the one who called my dad a poo-poo head, right?'
I bury my head in my hands in shame and spread my fingers, 'you heard about that?'
'The whole store heard it,' Chad nods, 'that's what got you the position you know!'
I take my hands away from my face and gaze into Chad's beautiful brown eyes. 'It is?'
'Yea…he made you stand out from the other applicants, made you memorable. Plus my father figured that if you're good with kids that Betsy would be a walk in the park!'
I can't help but smile, and that comfortable silence is upon us again.
'There's loads of left overs today!' Chad tells me with a sombre look on his face. 'We usually donate it to the homeless shelter a few blocks away, but today business hasn't been great deli wise. I was wondering,' he puts his elbow on the table, supporting his chin with his thumb and rubbing his temple with his index finger, 'would you do me a solid?' I look at him with a furrowed brow. 'I was planning on getting one of the guys to make a couple of dozen of rolls for me to take onto the streets. The shelter alerted us it was full and that there were going to be a hell of a lot of people on the street tonight!'
As I wait patiently, I can't help but wonder what his question could be. Hearing what he just said puts my home life's predicament to shame….at least we have a roof over our head! For how much longer, I don't know, but at least there's one for now!
'Would you like to join me in giving as many people on the street as we can find a sandwich for the last hour of your shift?'
I'm taken aback, but in a good way. I like the way he gesticulates with his hands, and to get to feed the poor and spend some one-on-one time with Chad sounds amazing! I look at him with intrigue. I can't help but wonder how such a beautiful man with a beautiful heart came into my life just when I needed a distraction and include me in his world.
'Of course,' I answer, 'I'd be delighted to give back!'
He slaps his knees and rolls up both of the wrappings from what was our dinner. 'Dare I call it a date?' I wonder, then shake my head, 'no, silly!' and place the two empty Fanta bottles in the bin.
'Right!' he looks at me expectantly. 'Get your stuff then!'
As I open my locker and put on my coat, I'm glad of the change of pace away from Betsy! I love working with her, but I love working with Chad more! As we walk out the door, I say goodbye to Betsy and tell her I'll see her on Sunday.
'Did you just talk to the coffee machine?' Chad asked.
'I figure if I respect her, she'll mirror me and respect me back!'
'Good philosophy!' Chad nods accepting a backpack full of food and gets the door for me.
We wander around the town, talking small talk and hand out sandwiches to everyone we can find within a two-block radius.
'Ok!' Chad says and blows warm air into his hands. 'I have three left!' he looks at me and smiles. He takes them out of his bag and puts them in mine. 'There only going to go in the compost bin if you don't take them!'
'But…'
'…but nothing! You said you had two brothers, right?'
'Yea!'
'Well then. Its settled!'
'I bet they'll be gone before morning!' I say with gratitude.
He smiles at me and my knees go weak when I see those dimples! 'My older brother Zach does have a big appetite!' I tell him, 'So thank you!'
For a second we lock eyes but Chad breaks away. 'Would you like me to walk you home?'
How can I miss a chance like this! My insides turn to jelly when I look at my watch, its only 19:15!
'I have another 45 minutes left on my shift!' I say and close my eyes tight, certain I had missed a great opportunity.
'That's one of the perks of being assistant manager,' Chad beamed, 'you get to decide when people go home early!'
The cogs in my head are turning. I can't help but think of how much I need the money!
'Don't worry!' Chad reads my mind, 'you'll still be getting paid!'
'I wasn't….'
'…. I know!' he smiles, the street lamp making his eyes sparkle like diamonds.
We converse and joke around all the way home. I'm finding it easy to talk to him and am disappointed when we reach the house!
'Well,' I say and shrug my shoulders, 'this is me!'
Chad envelopes me in a hug and wishes me goodnight, before turning on the balls of his feet and going back the way we came. I watch him walk away. He turns and begins to walk backwards. 'See you Sunday!' he shouts and I'm glad he can't see my face as I'm blushing like a school girl…wait, I am a school girl!
I enter the house and Zach is in the living room with Ethan watching Paw Patrol and playing with dinosaurs and cars.
'Mary!' Ethan greets me with a great big hug. I feel a wave of disappointment that I have missed bath time, but remind myself that I can't be home for everything!
'You're home early!' Zach has a look of horror on his face. 'You haven't quit, have you?'
'Relax!' I reassure him and take out the three sandwiches from my backpack handing them one each and sit on the couch to eat my own.
Zach looks at me like I've two heads. 'Perk of the job!' I say licking a bit of lettuce off my chin. I wipe away some stray mayonnaise and add, 'don't worry, they're free!'
With that, Zach shrugs and opens his and makes yummy noises. 'It's nice to have a deli made sandwich for once!' he says with his mouth half full, 'don't you think ducky?' he asks the duck who I see has ketchup on his beak.
I laugh as Ethan looks up with mayonnaise all over his face and tries to say, 'yummy!' but his mouth is too full.
'I have to hand it to them,' Zach comments, 'but they make a mean BLT!'
I nod, smiling, 'that they do!' and think of Chad as the sound of us eating something nutritious for once fills the air.
After Ethan goes to bed, asleep before we even got to page three of our book, I ask Zach why he was so tired?
'Let's just say that he took the place of coach Hux today!' Zach says and leaves it there.
I nod in understanding. 'Did he do his homework?' I ask as Zach polishes off the rest of Ethans snack.
'It was 'F' today and he did the writing part…but I really needed to clear my mind afterwards, so we ran suicide drills and practiced my jump shot instead of the colouring part!'
I appreciate Zach's honesty and am impressed by the way he's handling his stress levels and mental health.
'As long as he got the writing part down', I smiled.
Zach rose from the rug after putting away Ethans toys in the corresponding boxes and leaves the room for a minute. When he returns, he has the laptop under his arm, the plug in one hand, and an external mouse in the other. He sits down beside me and I was shocked when he opened up the screen to see that he had my mother's email account open!
'How did you get into that?' I ask in astonishment.
'I remembered she asked me to check something to do with her taxes last year, and as we were doing the homework, the letter 'F' jogged my memory and the password just popped into my head!'
'What is it…the password I mean?'
'Fuckoff21#'
'Do you realise I've been trying to hack into her emails for weeks now!' I place my hands on my head and take a deep breath before delving into the life of Carolyn Fisher!
I would have never guessed my mother for being promiscuous, but it turns out she is. The number of unanswered emails from former 'hook ups' is alarming! I counted twenty-one and we only went back two years. I never would have guessed her to contract chlamydia either, but according to the email from the free clinic last year, she had!
In a sea of emails, we search for the one we sent her and are disheartened when she read it but didn't reply.
'This is wrong Mare!' Zach tells me shaking his head. He hands me the computer to go and think by playing some ball.
As I'm left with her email account… alone…my mouth opens wider with every email I read! I think the knowledge of her reading our email and not responding to it really twisted the knife in Zach's gut. I hear him practice his jump shot outside and contemplate whether or not to go out to him. I decide to leave him be and open another piece of correspondence.
I look like my mother had been conversing with a guy named Rick. I wonder if she left to be with him before I notice that this 'Rick' person was writing to her from prison in none other than… New Mexico. Baffled, I keep opening his emails and try to piece together the puzzle. He got out the same week mom left! 'So that's why she chose there!' I say under my breath.
As his emails stop a couple of days after she leaves, the last one telling her how much he is looking forward to getting to meet her. I roll my eyes and imagine him not to be allowed out of the state. As it turns out, she spent three days in a fancy hotel after the place where she wrote the bad check before moving on to Arizona. The emails from Rick recommence and get quite nasty.
She has multiple shipping conformation orders from amazon telling her that the clothes she ordered will arrive the next day, each being delivered to different addresses. I had never heard of The Mint Leaf before I did, so her having friends in Arizona is quite probable. I decide the only way to find out is to compare the dates with her credit card charges.
As I get up off the couch, the sound of the ball pounding against the concrete outside still present, I make my way into the hall table to retrieve the credit card statement. There, sitting on top of it are the phone and electric bills. I didn't look at the damage yet as I was too caught up by the credit card situation, so I took a deep breath and braced myself. When I compare my pay check to the bills, I realise its just a drop in the bucket. I remind myself that the column money comes on a Monday, but even at that we can't pay both and eat at the same time! I wonder if I could pay the electric bill this week as its far more important than the phone bill, and decide that's what I should pitch to Zach when he alleviates some of his stress. After all, we can live without a phone, but we can do nothing without power.
I shake my head like a wet dog and focus on the task at hand! I grab the credit card statement and can see that my mother moved west all the time, sleeping in cheap motels everywhere she went.
When she hit California, she first stayed in San Diego, making her way north up the coast of the state. When me and Zach were younger, she always promised that she would bring us to California to go to Disneyland. She obviously went, staying in one of the official Disney hotels. I could see a statement from the hotel alongside a breakdown of the charges she accumulated during her stay. She happened to use the minibar quite a lot as there was hundreds of dollars spent on it.
I stopped caring as to her next moves as she had pissed me off so much living in the lap of luxury, while we were here wondering if we're going to eat this week.
I hear the sound from outside cease and Zach comes back into the house.
'Well?' he asks.
'She doesn't stay in one place longer than four days!' I answer, thinking it's something we need to keep an eye on.
I look up at him with dark eyes and he nods before washing his hands and returning to help solve the mystery.
'Sorry about that!' he says rubbing his hair with his hands and pacing the room a couple of times before joining me on the couch once again.  
'She was dating a guy in prison!' I fill Zach in on all of what I found. Instead of flying off the handle, which I expected, he asks, 'did she marry him?'
'If she did it was a short one!' I say and show Zach where she went on her travels next. 'I only got as far as Disneyland!' I say apologetically, something Zach brushes off and we put our heads together as she hits LA.
Suddenly, the computer pings! I look at Zach who is looking at me. She just got a new email!
I scroll up the vast number of emails I haven't yet opened and see that it's an order confirmation from amazon. I stop Zach from opening it!
'If we open it, she might get suspicious!'
'And….?'
'And we don't want her onto us. If she sees its been read before she reads it, she might change her password, or worse…. change her email address!'
'But this will tell us where she is staying right this second!'
'If she thinks we're on to her, she might move again!'
Zach goes quiet. Deep down I know he agrees with me, just as I agree with him!
'We're going to have to play the long game here Zach,' I tell him, and he nods looking defeated.
'If it's a thing she opens that email in the morning, I want to know where she's staying!' Zach puts his foot down.
'Agreed!' I nod.
It kills me that the address my mother is staying at, for tonight at least, is just a click of a mouse away and there's nothing I can do without spooking her!
I hand Zach the laptop after having more information about my mother seep in to brain than I'm able to handle.
I retreat to my room, but not before checking in on Ethan and as per usual, looking at him gripping onto ducky makes me wonder if we'd be better off by just not searching anymore. It would free up a lot of time and headspace! But then I think of Ethan and know that no matter whether we find her or not, neither me or Zach will ever abandon him!