1944 (12miles south of Spa Belgium)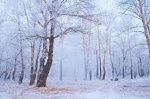 Fri, 03 May 2019
1944
 The snow was thick but not as thick as what was piled in his boots. Foster broke from file and stepped against the slim trunk of a winter barren tree.
"We gotta' keep goin." The Brigadier General ordered but three more soldiers, exhausted and cold took Foster's lead instead."Okay, we can rest for ten minutes but that's all," he gave in.
His men wearily lowered their packs to the ground and closed their eyes, trying to find solace or dream themselves out of here.
Foster slid down onto the cold ground and crossed his arms over his knees.
How will this end? He asked silently but he already knew the answer as he looked up at the impenetrable grey clouds.
There'd been no ground cover for days and there would be none today. They were without protection in this forest of dense tree twigs carpeted in cold white death and the Panzer army wasn't far behind them.
"Some way to spend Christmas Eve, huh Sergeant?" Matt asked as he sat down next to him and offered him a smoke.
"Yeah, hell of a way private," Foster agreed and gratefully took the offered cigarette, lighting it with less than steady hands. He didn't want the reminder of what day it was, thoughts of his family around a tree, worrying about him, were not conducive to keeping his mind sharp and his body safe, safe enough to return home without a box.
The rumble of the medic's jeep had them all turning towards it. Everyone was accoutned for. Small relief they'd survived the last ambush. Smaller hope they'd survive the next.
"There's a protected rest camp three miles down if we can make it there…" Matt's voice trailed off, little hope in his words. They both knew the Brigadier General's orders were clear, they were to join the ruptured front lines and beef up the defenses, there was no rest camp for them tonight.
The howling winds whipped the general's words away but all the men knew what he'd ordered and they quickly rose to their feet forming a line and marching forward.
The chill winds of the Ardennes would never leave his soul, Foster thought as he stepped into the line, even if he got out of here alive, he'd never forget the cold breath of death or the blood stains on Christmas snow.