The Twelve Steps of Poets Anonymous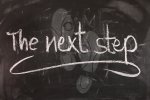 Thu, 04 Feb 2016
The Twelve Steps of Poets Anonymous
We admitted
we were powerless
over poetry and that
our lives had become
unimaginable.
Came to believe that
a power greater than
ourselves could restore us
to sanity. In an ideal world,
this could be, Simon Armitage,
or even at a push,
Pam Ayres.
If we have chosen
Simon Armitage.
We have made a decision
to turn our will and our
lives over to the care of him.
If we have chosen Pam Ayres.
We must look after
our teeth in the first instance.
Made
a
searching
and
fearless
moral
inventory
of
our
poems.
And no one else's.
Admitted to Simon Armitage
and Pam Ayres,
to ourselves,
and to another
human being who can be bothered to listen,
the exact nature of our poems.
We are entirely ready
to have Simon Armitage
or Pam Ayres remove
all our bad poems that
result in defects of character.
These will be many,
maybe them all.
Humbly asked
them both to remove
our future poetical ambitions.
Made a list
of all persons we
had harmed with our poetry,
and became willing
to make amends to them all.
Made direct amends to such people
wherever possible,
except when to do so would affect our chances
of getting published,
or settling a personal score.
Continued to write poems
and when they are shit,
promptly admit it.
To everyone,
without hesitation.
Sought through reading and study
to improve our conscious contact
with Simon Armitage
and Pam Ayes
as we understood them,
praying only for knowledge
of their will for us
and the power to carry
that out.
Quickly.
Having had a spiritual awakening
as the result of these steps,
stopped being involved in poems.
For good!