European Friendship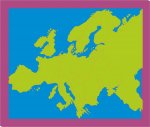 Tue, 19 Mar 2019
1) Post-war peace and peaceful ties,
treaties, trade co-operation,
mustn't quarrel, friendly gestures,
no more wars, don't want to risk it;
but divided by a curtain –
fear and feud with eastern side –
peace by threats and balanced powers.
          ******************
2) Strengthened union some thought wise,
shall we try to be one nation?
but so many different cultures –
forcing 'progress' somehow checks it,
much bureaucracy, suspicion,
multi-lingual rules applied,
– eurocrats in ivory towers?
          ******************
3) Grievances made some despise
complex laws, caused irritation,
compromising creaks and ruptures,
finally, a call for Brexit
– wisdom, or disaster certain?
though from union we divide,
friendship genuine be ours.
[Poetry monthly: Rimas Dissolutas]