Fun?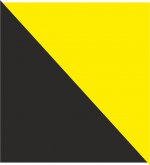 Tue, 27 Oct 2020
Why make light of evil dark?
and laugh at fright
parodying leer and fear
mocking menace spooky, shocking
provoking shaking, quaking, shrieking
to tease, poke fun, embarrass.
Children coerce, bully –
threats for treats
intimidate – retaliate?
really jolly?
but may be really scared –
fears buried
should be shared.
All bad taste,
and plastic waste.
[IP: Halloween]
[last year I put on https://www.abctales.com/story/rhiannonw/light-parties-oct-31 as the IP was 'what not to do on Halloween'. This year there probably wont be parties of any sort, and probably Trick and Treating discouraged]