The Jam-man!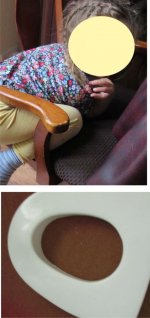 Wed, 28 Jun 2023
1 likes
He came to see me about us courting.
'Can you sort out my drawer that's jammed?' I said.
He did!
Taking our children to visit my widowed mother.
Straight into the loo – quickly out, back to the car to
fetch the tool-box. Cistern problem. Broken chain? (flush jammed?)
First job of the visit.
Old friends call. Their little girl playing with
their child toilet-seat.
Oh, no! Bewildered child has toilet-seat necklace.
Seems jammed on, but work out the mathematics and turn to release!
Nowadays, 'Grandpa will mend it!' 
Bouncy grandchildren need to learn not to be over-confidently careless!
'Grandpa, I'm jammed in this chair. I can't get out!'
Get screwdriver to remove chair-arm. Or first, pull in your tummy and wriggle!
Christmas tin mug inscribed, 'In case of emergency, ask …!'
{IP: Jam]