Why Bethlehem's remembered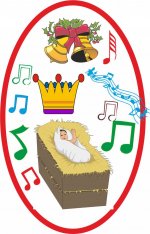 Sun, 26 Dec 2021
[Continuing the hymn-for-Sundays series]
Now Bethlehem's remembered
throughout the ages vast,
for there the Prince was born whose
just government would last.
The Lord of glory's advent
our Brother strong to be
as he who made the heavens
was born in poverty.
Thus Bethlehem united
eternity to now
as he the Son of Man came
that we the truth might know.
Immeasurable, boundless,
but as a babe there seen,
and touched and fed and cradled
so that he could redeem.
A servant born in Bethl'em
at Calv'ry one day nailed
bearing sin's curse and judgement –
his mission had not failed;
from death he rose, ascended
back to his Father's throne,
from where, in kingly splendour,
he cares for all his own.
My soul sing praises to him
remember joyfully
the day he bore the burdens
to set the captives free.
And glorify in wonder
– he loved us long before
our birth – but now he's saved us,
we'll praise him so much more!   
 (free translation of hymn by William Evans 1800-1880, Treamlod)
Tune: 76 76 D eg Aurelia by Samuel Wesley