The Sangin Road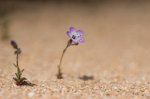 Wed, 26 Apr 2017
He spotted them from the hillside as they climbed into their pickup and drove back along the road to the mud-walled dwellings of Sangin. The beards and Perahan turbans marked them as Pashtuns, the AK-47s as Taliban. 
   Through his binoculars he searched the road where they had been until he found it, barely discernible beneath the shimmering haze of the sandy surface. This was no ordinary IED; this was an anti-tank mine with a pressure plate the size of a frisbee. On a road as narrow as this, there'd be no chance of a vehicle avoiding it. He marked it by noting its position in relation to a nearby stone so that he'd be able to find it again through the scope of his Macmillan Tac-50, an anti-material rifle with an armour-piercing round that was more than capable of detonating the mine. 
   He selected an almond tree, its shade providing some respite from the relentless heat of the Afghan sun, and lay prone behind a rock. He placed his kitbag on it, laser-ranged the target at 920 metres and adjusted the elevation turret on the scope. He chambered a round, rested the fore-stock on the kitbag and put the butt to his shoulder – then froze.
   It slipped into view from the other side of the rock where it had been lazing in the shade. He recognised the brick-coloured diamonds along its back from the film they'd been shown at camp, warning them of the dangerous creatures of the habitat. And this was one of Helmand's worst: the highly aggressive saw-scaled viper. Its haemotoxic venom attacked the red blood cells, causing kidney injury that required urgent dialysis. The mortality rate was approximately 20%, he recalled, but that is only if the antivenin is administered within a few hours of the bite, and there'd be no hope of that all this way from camp.
   This specimen was just thirty centimetres long and paused about the same distance from his right cheek, head raised and tongue flicking the air to take in this strange new scent. He lay as still as the rock in front of him, nerves as taut as piano wires. His ghillie suit blended well with the surrounding flora, but it was designed to fool human eyes, not reptilian. Without turning his head, he looked into those eyes now – slits of cold indifference – and willed the thing on its way.
   After half a minute, seemingly satisfied it was under no threat, the snake lowered its head, but the relief he felt was swiftly overtaken by despair when it coiled its body and rested its head on top. The saw-scale, they'd been told, is a crepuscular hunter, which meant it was unlikely to stir again until the sun began to set. He dare not risk looking at his watch, but estimated he had a wait ahead of him of three hours or more.
   He knew the worst would happen only if the snake assumed its attack posture: holding its head high, twisting its body into a figure of eight and rubbing its scales together to create the sawing sound that gave the thing its name. So he had to remain as motionless as possible. Any perceptible movement of his body now would almost certainly cost him his life.   
   But within minutes his muscles began to cramp, his fingers grew numb from the restricted blood flow through his arms and sandflies began swarming around his head. These little charmers injected their victims with a flesh-eating parasite that could seriously disfigure them for life. He'd sprayed his body and clothing with permethrin that morning and, for now at least, it was keeping them off his face. But he knew he could not remain in this condition for three hours and keep his nerve at the same time.
   He considered rolling quickly away to his left before the creature had time to realise what was happening. It would surely take a moment for it to get into its attack position. He looked into the snake's eyes again and they seemed to be staring right back at his. But do snakes ever close their eyes? He couldn't remember. And what was going on in that tiny brain between them, he wondered. Was it still assessing a potential threat, or dreaming of its supper? 
   Maybe he should chance it, count to three and throw himself to the side. But he'd seen them on film, striking with lightning speed: thrust, bite and return, all in under half a second. 
   No, his safest course would be to relax and find a strategy to keep the lid on his fear. He closed his eyes, took a few deep breaths to prevent himself hyperventilating, and recalled the advice of the Company Major during his training at Catterick.
He'd baulked at the narrow plank at the top of the sixty-foot climbing frame, unable to let go of the handrail and step on to it. The major had been there on the ground, standing next to the instructor. When he came down, he took him aside.
   "What were you frightened of up there, soldier?"
   "Falling off, sir."
   "Do you fall off kerbs while waiting to cross the road?"
   "No, sir."
   "Then what?"
    He was about to suggest he was afraid of being blown off but realised how foolish that would sound on a day as still as this.
   "I don't know, sir."
   "Then I'll tell you. To paraphrase the acclaimed 'cliff-walker' analogy of the philosopher Jean-Paul Sartre, what terrified you on that frame was not that you might fall off, but the knowledge that you had the freedom to step off."
   The major must have read the puzzled look on his face.   
   "And why would you do such a thing? It's a paradox of human nature, soldier, that when fear takes control of a man it can drive him towards the very thing he fears. 
   "Don't misunderstand me. There is nothing wrong with fear; it is a necessary condition of survival. A fearless man has no place in the army. He's a danger to himself and his comrades. 
   "So feel the fear. Feel its boot in your backside, telling you to be vigilant, to be alert. But don't let the bugger overwhelm you and turn itself into panic, because that's when a man's reason deserts him."
   The major fell silent a moment, eyes unfocused on the distant terrain.
   "I've seen it, soldier. Men running headlong into the arms of death because they can no longer endure its terror. Do you understand what I'm saying?"
   "Yes, sir."
   "Good. When next you're on that tower, let fear be your friend. Treat it as you would your dog, but keep it on a tight leash. Then, if you decide you're not going to fall, you won't." 
He drew some comfort now from the major's words and began to relax a little. He opened his eyes and felt the tension leave his muscles. The snake would not harm him unless he decided it would, unless he invited it to. 
   He let his thoughts turn to his family. Yesterday had been his daughter's sixth birthday and they had spoken via skype.
   "Hi, Daddy."
   "Happy birthday, sweet pea."
   "Recite the poem you learned in school for Daddy," his wife had said.
   The girl slid off her mother's lap and placed her hands behind her back in a pose she'd evidently rehearsed:
                                 A wise old owl lived in an oak.
                                 The more he saw, the less he spoke.
                                 The less he spoke, the more he heard.
                                 I must try to be like that wise old bird.
She smiled a gap-toothed smile and turned back to her mother.
   But pleasant thoughts like these would not be enough to sustain him; he needed mental stimulation to help him through his ordeal. He'd won a bet in the barracks once by recalling the names of all fifty American states. He tried it again now in his head, only in alphabetical order. If he got one out of sequence, he'd go back to the beginning and start again. 
   He'd got to North Dakota when there came the snap of a twig, caused by some unseen creature near by, and then he heard it: the menacing rasp of the scales as the snake emerged form its torpor again. In his peripheral vision he saw it raise its head and felt his hard-won calm abandon him.
   Oh, sweet Jesus! No!
   His only hope was to remain perfectly still; that way he'd stand a chance. To move now would be suicide. But this was the voice of reason, the voice of rational fear, a voice being drowned out now by another, more insistent one. A demonic voice, urging him to flee. The voice of panic. 
   He was falling into the trap the major had warned him against, a victim of that cruel irony where embracing death is the only way to end the pitiless, unrelenting dread of it.    
   Fight it! Don't move!…  Ohio, Oklahoma, Oregon…  Don't let the bastard beat you…  Pennsylvania, Rhode Island…
   The rasping finally ceased, the head was lowered a second time and, as he thanked the God he'd never truly believed in, he realised he was emptying his bladder.
   A return to his earlier composure seemed impossible now but by degrees his heart rate slowed again and he resumed his mental exercises. When he finished the American states, he worked backwards through the captains of the England rugby squads; he recited the NATO alphabet; he named the men who'd defeated Ali in the ring; and he counted all the prime numbers up to four figures. These and other distractions helped hasten the minutes and hours until, in due course, the shade of the almond tree had lengthened perceptibly as the westering sun began its slow descent behind him. 
   He turned his eyes rightward again. There was no movement yet but it could not be long now. When the snake moved again, he was confident it would be motivated by hunger rather than defence. He was exhausted now. Once the snake had gone and he'd dealt with the mine, he'd stay prone, roll over and sleep. Or if sleep refused to come, just lie there under the Afghan sky and look up at the stars. 
The sound of the Mastiff almost stopped his heart. It was a mile or two off yet, but heading this way. They called them protected patrol vehicles, but there'd be little protection from that devil in the road waiting to spring from its hell-hole to mutilate and kill. 
   There'd be up to eight of them inside. Comrades, friends, bantering rivals. Men he'd fought beside, laughed with, argued with and drank with. Men who'd wept for those they'd lost and risked their lives to drag children out of the cross-fire in the Sangin streets. Some with wives and kids like him.
   A calm settled on him now and he became sharply aware of his sensations: the press of the ground against his body, the distant bleating of sheep somewhere on the hillside, the mixed aromas of Helmand – mimosa, almond, wormwood. Where had his fear gone? Had he conquered it, or had it burnt itself out like a forest fire? He felt only a strange mixture of relief and profound sadness. 
   It was over now.
   He brought his head down to the eyepiece of the scope and tightened his grip on the fore-stock. The viper stirred. As he put the cross-hairs on the mine he heard the Mastiff turn the final bend. He held his breath and pulled the rifle more firmly against his shoulder, the snake scales sizzling now like an egg cracked in hot oil.
   Be wise, little owl, he said to himself, and squeezed the trigger.
End