Awakening Of Spring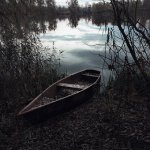 Tue, 21 Mar 2023
If perhaps a little early
curious pretty primroses
countenance be joyful,
as sun glances between
rain clouds enriching
creation.
I would plummet into
swirling spiral that is
dreamy in nature,
drifting along
forgotten river where
reflections of tall trees
brush fingertips.
At night where Freya's
snowdrifts mantle the
earth; those romantic
hearts twinkle like
stars...their world is
silent.
Colours are put to bed
as March Hare rests his
weary head, hiding
images in beauty whose
darkness is awe-inspiring,
where at water's edge
upon grassy bank;
nymphs wait for trees
to be dressed in Summer's
green, and blankets of
bluebells arise...they've
thirsted to be seen.
Those blooms rest in
half-moonlight, shades
with splendour held in
Spring's vibrancy; that
steady rhythm concealed
till dawn lights the way
once more.
Pixabay free to use image.