Aura (29)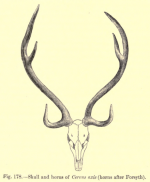 Thu, 06 Dec 2018
A click. A spark. It felt right. He dropped down, scrabbling through snow-feathered undergrowth. He dodged between trunks, aiming for a wide circle. Slipping. Stumbling. Wheezing. Dousing pangs of fear with long draughts. Cloudy-headed. Poor coordination. Weak heart. Husk of soul. Branches scratched. Snow piled on his shoulders. This is bizarre, he thought. This is fucking bizarre. 
It has all been one long fucking nightmare.
He knelt, leaning against the moist bark of a large trunk, and observed the rear of the stone house. The view was obscured by a thick blanket; thousands of eddying snowflakes. He couldn't see movement. He couldn't hear anything. He flashed the torch on anxiously, swung it up, squinted, doused the light. It looked clear. But the jeep -
He steeled himself, rose, raced over to the outhouse. Felt something drop in the snow; stopped, flailed around in the exposed area, ran on. He pinned himself against the outhouse wall, felt along it. Corrugated roof; a few salvaged bricks set in as a decorative arch. He rounded the corner and eased the door open.
Beer bottles. Fag ends. Generators. Plug extensions. A wi-fi hub. A server rack. Laptops. Computers. Folders, loose sheets. 
Certainty. The shock of the certainty froze him. He suddenly felt freezing. Vulnerable. Terrified. 
What the fuck am I doing? 
This is living in your fucking head. Busting into the lair of some fucked-up mask-wearing drug-dealing murderous loon with a fucking torch and a hip flask to defend yourself.
He leaned against the wall. Thought of the Inn. Go back. Go home.
Home. His flat in the Black Isle. His living room. His lamp. Piss bottles. Wank rags. You have nothing.
This has taken everything from you.
He left the outhouse and walked slowly to the ancient stone building, head bowed. A quiet acceptance. The way it has to be. The way things always were. Snow moved in curious striations around his tired figure.
He nudged the door open. Walked through. Empty rooms. Generators. Heaters. Stoves. Litter everywhere. Paraphernalia: needles, foil, bottle caps, spoons. Manky mattresses. He hit the back room. A floor strewn with twigs, dirt and dust. 
A wooden hatch on the ground by the far wall.
His heart sank. 
He approached it as if walking through a dream. He knelt, opened the wooden cover, and set it against the wall.
A small rectangular opening. A wooden ladder disappearing into the darkness below. 
He closed his eyes, breathed in. He sat cross-legged on the floor and lit a cigarette. 
His heart felt empty in one sense. A terrible sadness. Terrible fear. 
Paradoxically, in the emptiness of the stone house - surrounded by used needles and bloody cotton balls and beyond that the snow and the trees and beyond that the mountains and moorlands and a section of the world bruised, hewn and wrought through millions of years of geological cataclysms and yet present, resolute and unmoved as if hell-bent on providing our legacy, to be that which will survive of us - it also felt full.
He crushed his cigarette on the floor and thought of Bain. Saw him in the depths of the tunnel at Sullom Voe, his pale face streaked with dirt. Walking towards the opening in the dirt wall, holding his lighter like a protective charm. Afraid. Afraid, but still walking towards the dark hole. 
He saw Bain years later, a skinny rake rolling speed balls, drinking and drooling in his bed. It was sad. His mind spat more memories; the heritage society at South Quoyhouse. The happy people in the fields. The black water around the NorthLink ferry as he left Shetland behind.
It was sad because they were memories and they should be sad, in part. But he was there. He was there through it all and there were thousands of moments, thousands of images, an indescribable tapestry, an electric passage rich and vibrant and full of colour and people with hearts and people who loved and however incomprehensible and overwhelming and bizarre it had guided him right to this point and he was still here.
Not out yet. 
He stood up, turned, and swung down into the hole. The ladder rattled as his weight hit it and the hatch wobbled and swung shut above him. He reached up and pressed against it. A heavy weight. He pushed again, clinging to the rung. His head dipped. He breathed, steadied himself, and climbed down.
His feet touched earth. He let go of the ladder, turned right, and moved forward.
Cool air. Complete darkness.
He had known this before.
I'm always afraid.
He groped at his jacket pockets. The torch. Dropped the fucking torch. 
He wavered, moved back, scrunched his eyes shut, breathed, pressed forward. 
Tight walls. Closely packed earth. Wooden beams. At points he was forced to duck down. 
Impenetrable black. He staggered on. Pulled a flask and drank. On and on. Hours passed. An endless passage. He felt shifts, changes in the air, knew there were pathways spoking away from the central funnel. 
Shapes grew as his eyes adjusted. Black layers moved and bound. He felt the passage descending. Descending. Sweat pooled in his armpits. His whole body rattled. He drained the flask. Dropped it. Lurched, swayed against walls. His vision blurred. Shadows rearranged and within their shifting forms he placed corrupt primal phantasmas and his hands fell on wire and he was aware of openings. Hollows. Rustling noises. 
He turned slowly; disjointed, drunk. He looked into the darkness of the cell and there was a girl, pressed against the wire. A small girl. Desperately skinny. Covered in dirt.
'Is Daddy coming with my medication?' She whispered.
Gillis pressed his hands out. Backed off. He wanted to say wait, wait but speech failed him and he found himself crying. The girl spat at him.
On and on. Ever downwards. He passed more cells. Children, youths, men and women. Mattresses. Steel bars. Chains. Vacant, sunken eyes.
Children of children.
Somewhere within the inky void he rounded a corner and nearly fell over a suited man sitting on an upturned plastic crate.
His heart lurched. The suited man swigged from a bottle and looked up. He was young; late twenties. His tie was loose and his hair was greased into a side parting. 
'Rounds tonight?' He said, scratching his left earlobe.
Gillis shuffled. He couldn't see the man's face properly. He frowned. Tried to think.
'No... ' he muttered.
The suited man sniffed and jerked a thumb behind him.
'Pendulum's closed,' he said. 
Gillis processed this. He backed away slightly. Tried to leave shadows between them. The distance allowed him further scope within the tight confines; he was aware of another shape, squatted on the ground beside the man.
'What?' He said. He nudged his head forward, peered. There was a woman hunched against the wall beside the suited man. Wiry hair scraped back. It was too dark; middle-aged, perhaps. Maybe older. 
The suited man drank again. The bottle clinked against his teeth.
'The pendulum section is closed. I swear to God, the communication here is fucking abysmal sometimes. Did you not check the General Recordings?'
Gillis blinked. He opened his mouth. The woman was staring at him. She smiled and he saw gaps in her teeth.
'Wait,' the man said. Gillis made out his shape as he leaned forward. 'Is that yous boys back from the Aberdeen job already? That Cairns fucking jib yous again?'
Gillis felt dizzy. He looked back. He couldn't think. 
'Fucker,' the man said, adjusting the crate beneath him. 'What did it weigh in?'
Silence. Dodgy smells in the air. Moans drifted down the tunnel. Think. Think.
'Under,' Gillis said.
The suited man sighed. He placed his bottle on the dirt floor.
'Aye, fair enough. You'd best pass it on. I doubt you'll get much sense though. Yous know we're on a lockdown? He's been on one. A fair few moments, like. I heard we've not been on a lockdown like this for a long, long time. He's goosed on risperidone, lorazepam, haloperidol the now. But yeah, you'd best cover yourself. Mind make a note of this when you write it up, I can counter sign it. Saves any hassle later.'
'His soul is migrating,' whispered the woman. Her lips curled and then her head slumped down. The suited man glanced at her and sniffed.
Gillis held his breath.
'Okay,' he breathed. He stood opposite the suited man, swaying. He wiped his palms on his jacket front and made to move past him. As he did so, the man placed a hand on his wrist.
'Did you hear about the migration?'
Gillis froze, the man's hand resting on his skin. He felt bile rising in his throat.
'No,' he tried.
The man's hand fell away and his body slumped in the darkness.
'Aye, yous boys are always away. It's maybe just me, I don't... I don't like change.'
He lifted the bottle. The woman shifted on the ground, turned towards the suited man. Gillis heard whispers and pressed on, rattled. He rounded a corner and squinted in the gloom.
A large cell. Chicken wire. Three red symbols painted on the packed earth to the right of the opening: Two double-discs. A 'Z'-shape cutting through the circles. Beneath it was a crescent shape. Two arrows running through the half-moon, forming a rough 'V'. Beneath these two symbols, the twisting shape of a red serpent.
A dirty old man, huddled up on the ground. Naked.
Gillis stepped forward, pressed his face against the wire. The cell reeked of urine.
The old man looked up at him. His long legs were folded up into his skinny chest. His hair was close-cropped. White bristles poked from his scalp. Red, broken veins on his cheeks. Faded tattoos on the knuckles. He looked distraught.
'I don't like this room,' the old man coughed. 'Please. I don't like being here. Please.'
Gillis caught his eye. The old man was crying. He looked away and pulled a section of the chicken wire back, hissing as he snagged his thumb on a sharp point. Blood bulbed from puncture wound and when he drew his hand away the woman was at his side. She smiled up at him. Her face was muddy and there were creases around her eyes. Gillis stared at the gaps in her teeth.
'I am so happy for you,' she said, taking his hand. Gillis stood numb as her fingers folded around his palm. She raised her free hand to the red symbols, tracing an index finger over the double-disc, the 'Z'-shape.
'Two parallel earths,' she said. 'The seed. When a king is entombed he will be depicted travelling on horseback in the direction of the underworld disc. Along the path of the Z, the seed. It points to the underworld.'
The old man moved quickly. His face was pressed against the chicken wire, fingers twisted through it. His neck jerked. Weird rhythms, spasms. Involuntary muscle contractions. He was breathing quickly, hyperventilating. 
'Please!' He said, sobbing.
Gillis sweated. He sucked in air. Darkness moved in waves around them. The woman moved her finger down to the crescent shape, the two arrows running through it.
'The V-Rod. The crescent: the travel of the soul. The seven gates.'
She clutched Gillis's hand, stroking it with her thumb. Her index finger slid over the arrows.
'The moon... to the sun.'
A soft pitter. The old man was pissing on the ground as he shook the wire and cried. The woman lifted Gillis's hand and moved it across the third symbol. 
'The serpent. Astronomical constellations. The eighth gate of the soul's journey into the Celestial Sphere. Endless time.'
She brought his hand down, sniffed, and looked up at him. She pressed a palm against his face.
'Endless time. I am so proud of you,' she whispered.
Gillis's lips trembled. He pulled his head away from her and stepped back. The old man was looking intently at him.
'He remembers,' the woman smiled. 'You came out of the water. He remembers. You were beside him.'
'No,' Gillis said. He felt transfixed, catatonic.
Clipping in the empty void. A sharp sound. The suited man gestated from the gloom. The woman raised a palm in his direction, stopping him. She walked forward and clasped her palms on Gillis's cheeks. 
'No,' Gillis whispered, his tears dropping over the woman's hands. Her eyes flared. Time turned on its axis and it seemed to him as if there were ripples in the black spread; contours, fabric, sheets of shadow. The eighth gate opening. The Celestial Sphere. Endless time.
The suited man moved forward.
'I'm sorry,' he said. 'Didn't see this fucking coming... not at my sharpest on the waking nights.'
The woman tutted and waved a dismissive hand as she kissed Gillis on the forehead.
'Don't be,' she said. 'I am so happy.'
Gillis's chest heaved. The suited man moved forward and drove a needle into his neck.
Applecross Peninsula
2017
Snow drifts. Bitter January cold.
The lights of the assembled emergency vehicles bled and glowed like ceremonial torches as Mina emerged from the stone house. She walked fast. Her arms hung by her side and she snapped her fingers quickly, arrhythmically. A blur of uniformed figures around her threaded in and out the ruined building and the outhouse beyond it. From the hills beyond, a tentative, muddy-yellow brush swelled to push out the night.
Mina sat on the stone fence. She dropped her torch. It landed in the snow at her feet. She saw the endless dark passageways and covered her face with her hands. She saw them briefly as an intersectional vision, a strange vivisection; as if the floor of the forest had been sliced cross-wise, cut away with surgical precision to reveal an immense ant colony, a staggeringly complex system of interconnecting tunnels and chambers and all of them, all of them empty.
A single bird see-sawed overhead. The trees locked their branches and drew closer as if they were bound; a single entity of earth, souls and elements brimming with and straining to contain the cumulative schisms, misery and sickness that seethed within.